Serta Mattresses Sprout from the Depression
Looking to buy a Serta Mattress?  You will love our "O" Mattress mattress!
Serta Mattresses Sprout from the Depression
The history of Serta Matress started in the 1930's during the time of the Great Depression. While businesses failed and entire industries collapsed, mattress producers were no different.
With the realization that an economic recovery could not be soon, a group of mattress manufacturers came together. They organized themselves, shared their manufacturing techniques, regulated their production and stuck to a singular brand name.
The company then discovers that consumers are more likely to buy if a brand name is associated with their product. In light of that fact, the first 13 founding mattress manufacturers banded together and named themselves Sleeper, Inc.
HOW TO BE DIFFERENT
Sleeper knew to get through such a challenging marketplace, they would have to differentiate themselves from the rest. They achieved this through strategic marketing, catchy advertising, name brand recognition, and research and development.
In 1941 the company changed their name to Serta-Sleeper Associates, and finally to Serta, Inc. They grew prominently in the mattress industry, showing steady sales growth and becoming one of the most recognizable brand names in the United States.
The 50's made Serta a household name through clever advertising on popular TV shows, like The Tonight Show. The 60's heralded expansion, operating up to 39 plants across North America. Even more growth came in the 70's, but an increasing emphasis on research and development into sleep science and sleep habits too. Then the 80's came around and saw a leap into more overseas operations. In particular, establishing facilities at first in Mexico and Puerto Rico, then expanding into Australia and Japan.
By the time the 90's rolled around it became a $670 million dollar company with 54 factories worldwide. In 2012, Serta was the #1 mattress manufacturer in the United States.
Once owned by former Serta licensee National Bedding Company, LLC, Serta, Inc. is now a subsidiary of Serta Simmons Holdings, LLC. Serta has a network of over 400 dealer-owned stores.
CREATIVE ADVERTISING
The growing company was further responsible for many mattress technological innovations in the industry due to the importance of research and development to the company. Their Perfect Sleeper is the first tuftless mattress invented, and modern incarnations of the Perfect Sleeper are still sold. One of the first brands to introduce flame-resistant mattresses that met, and sometimes exceeded, federal flammability standards was Serta.
Beyond that, the company introduced the first continuous coil innerspring, the iComfort Sleep System, and the first Pillow Soft mattress. They partnered with the National Sleep Foundation as well to help solve five common sleeping problems.
Advertisements are an important part of the business strategy. In the beginning, they started out advertising during stunt shows and vaudeville acts (popular theatrical entertainment in the late 1800's to the 1930's). Besides being an early adopter of advertising on television programs such as the Bob Hope Show, classics such as the Serta Counting Sheep advertising campaign would even be recognized by the advertising hall of fame in 2008.
Serta would also be responsible for such popular lines as Sertapedic, Perfect Sleeper, Pillow Soft, Perfect Night luxury mattress, Vera Wang by Serta, Perfect Day and more.
Omni Mattress is proud our the strong mattress industry in Canada and salutes our fellow industry members such as Serta Mattress.  That all being said we recommend that you try the "O" Mattress mattress first before you go to the mattress store or shop online for a mattress in a box.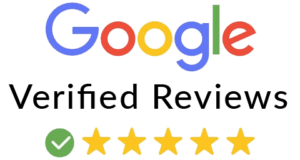 Great Customer Service
Posted by Arthur S.
We had some questions before we made our purchase. The customer service was excellent. We have been sleeping on our mattress for 2 weeks. We are loving it.
Tried Two Others Before O Mattress
Posted by Jeff B.
We tried two other foam mattresses that we didn't like before we ordered O Mattress. My husband and I are keeping this mattress. The edge support is really good. I like the level of firmness. It's not too soft and not too firm but just perfect!
I Love My Omni Mattress
Posted by Sophie M.
I love my OMNI MATTRESS best sleep I can have, considering I suffer from fibromyalgia and always in pains and trouble sleeping. But, this bed is the best I ever slept on. I love no springs in my back.
King Size Mattress | Queen Size Mattress | Full Size Mattress | Twin Size Mattress |
King Size Mattress with Frame | Queen Size Mattress with Frame |
Full Size Mattress with Frame | Twin Size Mattress with Frame |
Toronto | Ottawa | Vancouver | Edmonton | Calgary
| Shop The "O" Matttress™ |