Celebrate Your Old Man: Good Ideas for Father's Day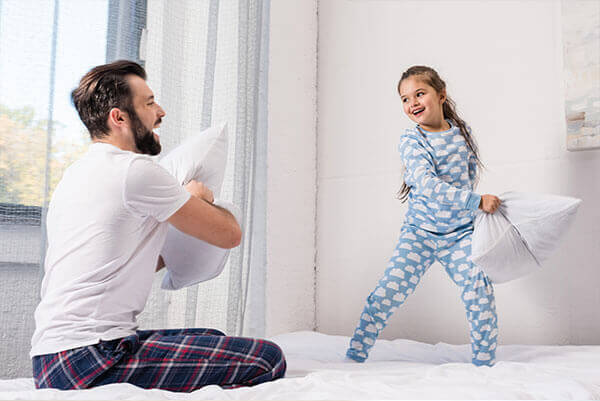 Imagine how tough it is to be a father. Father's Day was created to celebrate the hard-work to keep the family fed; being there for every scraped knee and shed tear, pointing you in the right direction when you go the wrong way, and preparing you for life in the real world. It's a tough job being a dad, and the best ones do it with a confident, stoic grin.
Our dads are literally pillars of strength. Doesn't your old man deserves something for himself?
The recent Covid-19 pandemic makes Father's Day a challenge. Our fathers still deserve recognition for all the hard work and effort they put into raising their families.
Why should the Coronavirus stop you from giving your old man the recognition he deserves? Father's day in Canada is coming, and we got the father's day gift to show your old man how much he means to you.
The O Mattress™ from Omni Mattress, the mattress Canadians love to praise, is the perfect dad's day gift and his perfect mattress.
Mattress Financing Your Father Would Appreciate
You don't have to worry about your father's day gift costing too much when you get approved for up to $3000 spending limit on our O Powerline™. With payments starting at $9.99 and free shipping on our O Mattresses™, your dad will approve, you smart shopper!
For those on a budget or with bad credit or no credit, our buy now pay later plan for easy mattress financing gives you the flexibility and affordability you need. Do not fret! Don't let bad credit stop you from buying the ultimate father's day gift!
We bet this will be the best gift your dad has ever received.  We wrap the O Mattress™ in a moisture-wicking, breathable mattress cover, leaving a mattress as cool as your old man!
Order one now to have it in time for Father's Day!
Yippee!!!