Reviews for The O Mattress
It's like a dream come true to have such good sleep! I'm still surprised what you can buy over the internet. I'll give an update in a few months and if it keeps up, I'll give it a 5.
No More Thrashing Around!
I have a lot of steel in my spine, usually I just thrash around most of the night. I had my new mattress for less than a week. No more thrashing around! Best mattress that I have ever owned!
We are impressed! Just got ours today, and man what a difference in comfort. So glad you guys approved me! Will be nice have a great night's sleep. 🙂
Love my new bed, and I received it in only 5 days! 👍👍👍👍
Love my bed! Was a good buy!
Okay, it's legit my favourite mattress!!! I have osteoporosis in my spine and wake up EVERY DAY with a throbbing back. Last night was my first night with my mattress and I woke up this morning with no pain in my back!! And my toddler fell asleep at 9:30pm and didn't wake up until 9:30am, which isn't normal… he's always up at 7:30! lol
No smell from the mattress
The bed is amazing , I made a great choice my back pain is so much better. Also there was no smell from the mattress.
Best Mattress for Back Pain!!!
OMG !!!!! I just received my OMNI MATTRESS this morning @ 10: 30 , this is THE most amazing bed I have ever had! I am literally glued on it since I set it up! Thank you so very much for the approval. I can tell already the relief I'm going to get from physical issues. I will 100% back OMNI.
I bought one for my daughter, she loves it!!
Comfiest Thing in the World!
I LOVE my king sized mattress. It's the comfiest thing in the world. I slept like a baby! Zero issues with approval, within minutes I was approved, great customer service, fast shipping & even greater product.
Bought mine a few months ago, was experiencing hip pain and neck pain with my old mattress, and wasn't sleeping through the night. Got so fed up I ordered it at 3 in the morning when woke up in pain. Now I sleep for 6 solid hours and wake up fully refreshed and ready to go. Used to take me 2 hours to fall asleep and now I'm asleep in 20 mins. Highly recommend these guys to all my friends and family. And I couldn't be happier with my mattress.
Finally got my king bed and frame. I can't even explain how excellent my bed feels. I'll never go back to any other kind of bed! 🥰🙂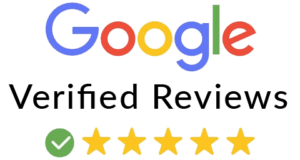 Douglas vs Casper looking for the best mattress?
Want the cheapest mattress?
Why not just get a 5 Star Omni and find out why Canada loves the O Mattress™ mattress. 
Are Costco mattress or Walmart mattresses the cheapest mattress? 
Should I buy a used mattress or a free mattress?