Reviews for The O mattress
Woke up with no backpain no soreness
Woke up with no back pain no soreness
Just received mine. Took three days to get, which is impressive.Was waiting to see how it sleeps and was super excited. And After I slept my first night, Got 10 hours of sleep and woke up with no back pain or soreness. Got to say, I am very impressed.
Purchased 4 King size mattresses Made in Canada
Purchased 4 King size mattresses Made in Canada
We have purchased 4 king-size mattresses. We had them shipped to our home with them arriving on the agreed date. We are loving them. It was so easy to unpack them and watch them come from a tightly packed box into a flat mattress. They are the best Mattresses we have ever purchased. No pressure points on any parts of our bodies. The family that has come and stayed have all commented on the wonderful sleep they have had. They too are wanting to purchase the O Mattress. I also looked at the fact that all packing for the mattress was recyclable and Canadian Made.
Best thing ever bought
When will you have the king headboard and footboard? And I love the Mattress best thing I ever bought.
Omni  Mattress is amazing
Omni  Mattress is amazing. They allow people on a fixed income right now to buy a mattress. If it wasn't for them I don't know what I'd do.
Able to Sleep Pain-free
For over 30 years I have suffered from chronic Back pain. From having 3 surgeries half of my back was fused from grade 2 spondylosis. Once this mattress was delivered, I have been able to sleep pain-free. I strongly highly recommended you stop looking at other mattresses. And, buy this one, trust me you will never be disappointed. Omni Mattress, Just want to thank you all for this great product. Just being able to sleep pain-free without pain meds is such a wonderful gift, from bottom of my heart thank you.
In Love With My Mattress, Best Sleep In years
Got Mine Last week and I am in love with it. Best sleep in years.So worth the money. The customer service is amazing and extremely helpful. Thank you, Julia and Tammy.
King Size and frame!!!
Please acknowledge your amazing customer service staff, Also I highly recommend this mattress to everyone. I am a cancer survivor, a diabetic, and I have arthritis. So I have aches and pains but when I Sleep in this bed I sleep comfortably. The pressure on my joints is no longer a problem and I have had restful nights of sleep.
Thank You
Reviews for The O Mattress
It's like a dream come true to have such good sleep! I'm still surprised what you can buy over the internet. I'll give an update in a few months and if it keeps up, I'll give it a 5.
No More Thrashing Around!
I have a lot of steel in my spine, usually I just thrash around most of the night. I had my new mattress for less than a week. No more thrashing around! Best mattress that I have ever owned!
We are impressed! Just got ours today, and man what a difference in comfort. So glad you guys approved me! Will be nice have a great night's sleep. 🙂
Love my new bed, and I received it in only 5 days! 👍👍👍👍
Love my bed! Was a good buy!
Okay, it's legit my favourite mattress!!! I have osteoporosis in my spine and wake up EVERY DAY with a throbbing back. Last night was my first night with my mattress and I woke up this morning with no pain in my back!! And my toddler fell asleep at 9:30pm and didn't wake up until 9:30am, which isn't normal… he's always up at 7:30! lol
ge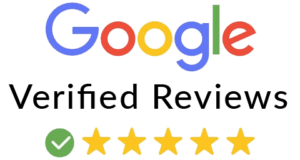 Douglas vs Casper looking for the best mattress?
Want the cheapest mattress?
Why not just get a 5 Star Omni and find out why Canada loves the O Mattress™ mattress.
Are Costco mattress or Walmart mattresses the cheapest mattress?
Should I buy a used mattress or a free mattress?