Mattresses Started with Sealy Mattress
LOOKING FOR A SEALY MATTRESS? CHECK OUT OUR "O" MATTRESS MATTRESS!
Many Canadians shopping for a Sealy Mattress or Costco Mattress have bought our Best Buy "O" Mattress mattress!
How far back does the production of quality mattresses go? The mattress manufacturing giant known as Sealy has, for over a century, been one of the biggest names in mattress sales and bedding. In 1881, Daniel Haynes, a cotton gin builder, established his first factory, the Haynes Mattress Factory, in the town of Sealy, TX. It would develop into the future namesake of his company. Starting out by creating cotton-filled mattresses for friends and neighbors, he later patented a cotton-felt compressing machine.
Several patents, word-of-mouth, and reviews for the product helped Hayes' business expand exponentially. Soon, the Haynes Mattress Factory could not keep up with demand. Everyone wanted the best comfort and most rest they could from their mattress. They were licensing the "Mattresses From Sealy" name and their manufacture processes to different companies throughout the United States.
Many Canadians shopping for a Sealy or Costco Mattress have bought our Best Buy "O" Mattress mattress!
THE CLOUD MATTRESS
Haynes sold his patents to Earl Edwards, who kept the Sealy name and continued to expand the company. In a brilliant stroke of genius, Edwards came up with the marketing slogan, "Sleeping on a Sealy is like sleeping on a cloud."
The slogan worked! By 1920, Sealy had 23 licensed manufacturing plants and was a national phenomenon. Easily the most recognized name in mattress stores. Though the Great Depression would take out many licensees and almost end the Sealy name itself. That is until the surviving manufacturers would merge and create Sealy, Inc., based out of Chicago.
One licensee was the Ohio Mattress Company, based out of Cleveland, OH. Founded by immigrant Morris Wuliger in 1907, they became a licensed manufacturer of Sealy mattresses in 1924. It was the third generation of the Wuliger dynasty, Ernest Wuliger, who then dominated the industry of mattresses. He gained the original Sealy Mattress Co. of Houston, TX. This kicked off a series of acquisitions of Sealy licensees to consolidate their hold on the Sealy name.
When the licensees expected their territories to have protection, disappointment arose. Ohio Mattress Company had a habit of selling their products inside the territories of other Sealy license holders. This and the spree of acquisitions led to its fair share of legal battles. This included an antitrust battle with Sealy itself.
SHARING IS CARING
Stearns and Foster, a premium brand mattress manufacturer was purchased by Sealy back in 1983.
By 1986, Ohio Mattress Company had won its legal battle with Sealy and gained a settlement of $77 million. Sealy and the remaining licensees couldn't come up with the money for the settlement. So, they had no choice but to sell, merging Ohio Mattress Company's grip on the Sealy name. They would take the Sealy Inc. name for itself soon afterwards.  Many Canadians shopping for a Costco Mattress have bought a "O" Mattress mattress!
Ernest Wuliger fought hard to merge the Sealy name. By 1989, Wuliger sold his company to Gibbons Green van Amerongen Ltd. Various holding companies owned Sealy until in 2012 Tempur-Pedic International would buy the company for $229 million. This alliance would create one of the largest bedding companies in the world, Tempur Sealy International. Known for the right amount of firmness, cushion, and support for the sleeper.
Sealy's licensing strategy, where they share their manufacturing techniques and Sealy brand name to other mattress manufacturers, was innovative for its time. It allowed the Sealy name to expand throughout the United States without the core company having to take over rival territories. Or, set up brand new manufacturing facilities throughout the country. All while solving a manufacturing bottleneck at their Sealy, TX factory.
Sealy would be the first company that sold mattresses to use licensing expansion to grow its business.
The company further created the Orthopedic Advisory Board (OAB), made innovations in box spring and innerspring coils. Sealy was also the first brand for mattresses to go public on the stock exchange and market a king-sized mattress and the Posturepedic mattress.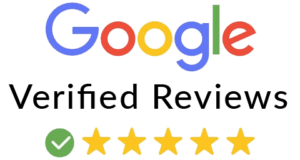 Great Customer Service
Posted by Arthur S.
We had some questions before we made our purchase. The customer service was excellent. We have been sleeping on our mattress for 2 weeks. We are loving it.
Tried Two Others Before O Mattress
Posted by Jeff B.
We tried two other foam mattresses that we didn't like before we ordered O Mattress. My husband and I are keeping this mattress. The edge support is really good. I like the level of firmness. It's not too soft and not too firm but just perfect!
I Love My Omni Mattress
Posted by Sophie M.
I love my OMNI MATTRESS best sleep I can have, considering I suffer from fibromyalgia and always in pains and trouble sleeping. But, this bed is the best I ever slept on. I love no springs in my back.
King Size Mattress | Queen Size Mattress | Full Size Mattress | Twin Size Mattress |
King Size Mattress with Frame | Queen Size Mattress with Frame |
Full Size Mattress with Frame | Twin Size Mattress with Frame |
Toronto | Ottawa | Vancouver | Edmonton | Calgary
| Shop The "O" Matttress™ |