A Mattress Omni Boxing Day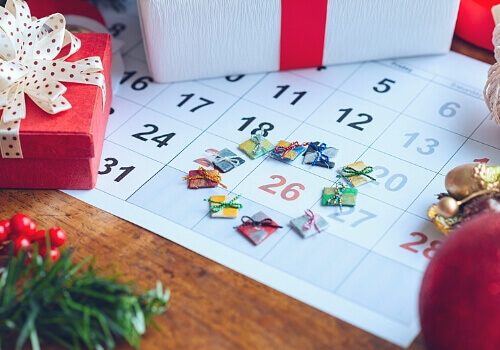 Boxing Day is coming!
You know what that means?
Bargains! Shopping! Deals to save money on things you missed during Black Friday and Cyber Monday this holiday shopping season. Though those two days have recently taken the lead as the biggest shopping days of the year, Boxing Day is still one of the biggest sales days of the year.
You do not even need to get out of bed! When you peel your eyes open and remember the hectic but wonderful activities of Christmas the day before. It always comes and goes faster than you think it will, doesn't it?! Once the sleepiness finally leaves your eyes, you reach over to the nightstand and grab your phone.
Shopping from your Bed!
Because that is all you need. With your phone, you can start to get the best sleep of your life! The way we at Mattress Omni see it is, why do you need to leave you home at all? Or fight the holiday crowds at your local Sleep Country when you can reach Boxing Day Savings with the click of a mouse?!
You know the sleep you just had? Too hot and sweaty because you were stuffed full of turkey and eggnog and pie? You tossed and turned all night because your partner was also tossing and turning all night.
That doesn't need to happen! You do not need to contend with having a bad sleep when a great sleep can be yours! Mattress Omni is your affordable and comfortable solution.
You are smart in waiting until Boxing Day to buy your new memory foam mattress. Nothing beats the deals that come the day after Christmas. Ironic? Perhaps. But you should still take advantage of it.
2019 has never looked so good! A new medium-firm memory foam is the perfect way to begin a new year.
What could possibly make you get a better night's sleep than saving money and sinking into your own 3 layers of comfort and protection? Including OmniFoundation compression foam for the ultimate in support. OmniEvolution luxury foam to give the mattress that spring. Even OmniCool cooling gel memory foam. So, you aren't overheated when you sleep!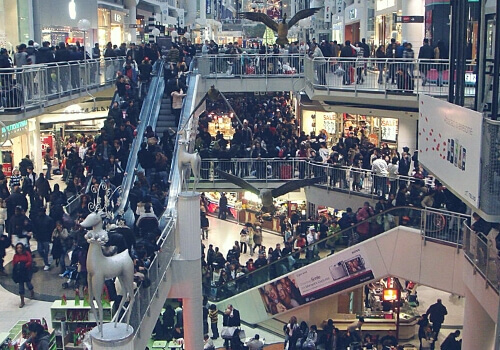 Finding a mattress for sale on the biggest holiday shopping day of the year
has never been easier.
Can't believe what you did in the past on Boxing Day?
You would spend hours scowering the internet looking for the best Boxing Day deals. Everyone knows the day after Christmas is the best for getting insane deals and saving huge amounts of money! And you are not one to miss out on saving money.
Those lines, however, are atrocious. While savings funds is important, so is your sanity! Who really wants to get up at the crack of dawn, bundling up in our 17 layers of clothing because this is Canada. Starting your vehicle half an hour early to defrost it before driving an hour to the mall.
Not the mall closest to you though. Oh no, that one doesn't even have the good stores. It's the one at the other end of the highway that has the latest and great trendy items.
Standing there in line. For hours. Along with dozens and dozens of other people who are also needing to save big bucks because of the holiday spending they just drowned themselves in. Did you wear your comfortable shoes? Or are your feet already aching from the polished concrete floor?
Is your lower back aching from straining to look over the heads in front of you to see if there was any end in sight? Bending over and under and trying to not bulldoze or hit the other people that are in your bubble. Because its Canada, after all, it may be Boxing Day, but we're still polite!
Did you even find what you were looking for? Were you looking for pants, but the changerooms weren't even open in your favorite store? Or did you leave empty handed and distraught?
Those days are done, my friend!
Avoid the Madness
with Online Shopping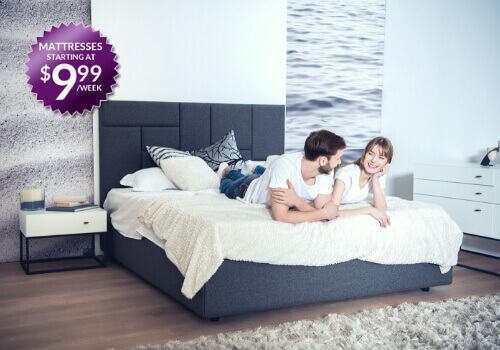 You can avoid the endless lines! The stench of people all around you stuck in an enclosed store for hours! All of the great savings can now be had with the click of a mouse.
You don't have to travel far to find the memory foam mattress of your dreams. Just go to Mattress Omni, where you'll find the best Boxing Day mattress special! And when you're a bit tapped out due to bad credit or no credit after holiday shopping, don't worry! Access the O Powerline, guaranteed $3000 line of credit for your O Mattress.
With payments starting at $9.99, it's easy to get an O Mattress memory foam mattress for yourself and the entire family.
The difference is there as soon as you lay down. Ditch your sagging old innerspring mattress! Don't keep it if it feels like a brick mattress.
All wrapped in our breathable O Mattress cover. We give you the best memory foam mattress whether you sleep on your side, your stomach, or your back. And with a 20-year warranty, best in the industry, you know we have your back in protecting your sleep.
Order your O Mattress bed in a box, direct to your door anywhere in Canada, and learn what sleep country really feels like!
And on behalf of Mattress Omni, have a great Boxing Day!