Simmons Mattresses History
Simmons Mattress Company is one of America's oldest major mattress stores and manufacturers of mattresses and bedding products. Similar to many companies though, they had humble beginnings.  Simmons Mattress Canada  Simmons mattress sale.
Founder Zalmon Simmons, a businessman based out of Kenosha, Wisconsin, was an entrepreneur with many interests. First, the owner of Kenosha's general store. Besides that, he continued to own railway interests, a cheesebox factory, attempt to manufacture wooden telegraph insulators and be on the board of directors of the Western Union Telegraph Company. At one point, Zalmon even served as mayor of Kenosha and served in the Wisconsin State Assembly. A man of many ventures, but the bedding company is his most famous.  Best Simmons mattress or cheapest Simmons mattress is a question many ask while looking for a best buy mattress sale.  Costco mattress or Walmart mattress perhaps Amazon mattresses?  Try the "O" Mattress from Omni!
In 1870, an inventor whose name was lost to time owed Simmons for merchandise purchased at his general store. Instead of money, the inventor gave him a patent for a woven wire bedspring mattress. Simmons took the patent and developed the techniques needed to produce the mattress.
The Northwestern Wire Mattress Co. launches in 1884 from Simmons, later to become the Simmons Manufacturing Company in 1889. Thanks to refining the manufacturing of his woven wire mattresses, he dropped the product price from $12 to a mere 95 cents. That way, he made sure anyone could afford a comfortable mattress to sleep on at night.
Simmons Manufacturing Company gained to national prominence when the founder's son, Zalmon Simmons Jr., took over the company in 1911. The company became Simmons Co. in 1915. Known for having a flair for advertising and showmanship, he would boost the company's profile by perfecting the innerspring mattress and making it readily available to the public. This would be the first of his Simmons Beautyrest Mattresses.
Mattresses for sale online

Thanks to endorsements from Henry Ford, Thomas Edison, and George Bernard Shaw, the mattresses catapulted to fame. They even receive a listing on the New York Stock Exchange in 1924. For a time, Simmons became the biggest name in mattresses in the United States and was exploding into furniture and textiles.  Best Simmons mattress or cheapest Simmons mattress is a question many ask while looking for a best buy mattress sale. 
Then the Great Depression came. The company's stock dropped from $200 to less than three cents a share by 1932. Zalmon Simmons Jr.'s son, Grant Simmons Sr., took over in 1929 during this financial disaster and worked hard to build back up again.Best Simmons mattress or cheapest Simmons mattress is a question many ask while looking for a best buy mattress sale. 
Everything non-mattress related is then sold off. Hollywood stars and beautiful models start to advertise his mattresses. He even got the endorsement of Eleanor Roosevelt and furnished the White House with Beautyrest Mattresses. Even Air Force One was furnished with mattresses from Simmons, according to The New York Times.
Best Simmons Mattress

By the time of the Second World War, they had recovered from the financial catastrophe. The company begins producing parachutes, cots and more for the war effort.
According to BedTimes Magazine, over 2,700 items to aid in the war were made by the 14 plants in North America.
After the war, the focus returned to mattresses and bedding. The family-owned company found continuous growth through until the 70's.
The late 70's and 80's became hard for the mattress giant. The company moved their headquarters from New York City to Atlanta, GA. When money is lost in the 70's, long-time CEO Grant decides to step down. Simmons Co. is bought and sold to a series of companies during the 80's until it settles with Wesray Capital.
In an attempt to revitalize, Wesray Capital offered an employee stock ownership plan. Though the company still struggles with potential bankruptcy and legal action. From the same employees who found their stocks to be more worthless. Eventually, Westray had to sell to Merrill Lynch Capital Partners in 1991.Best Simmons mattress or cheapest Simmons mattress is a question many ask while looking for a best buy mattress sale. 
MATRESS SALE MATTRESS Flyers

Revitalization came to the brand in the 90's. Going back to their roots with memorable advertising for their Beautyrest Mattresses, as well as coming out with a new line, the BackCare Mattress. However, trades to various holding companies took its financial toll and saddled Simmons with an increasing debt load. It wasn't until Ares Management, L.P. and the Ontario Teachers' Pension Plan bought Simmons and restructured their debt was there light at the end of the tunnel.
Today, Simmons remains part of Serta Simmons Holding, LLC, who also owns their chief rival Serta.
The mattress giant is responsible for many innovations in the mattress business. There was the innerspring mattress; previously a luxury handmade product refined over the years as the Beautyrest mattress and made accessible to the masses through their own manufacturing techniques. Celebrity endorsements were also unique for the mattress industry, and their 90's advertisements showing a person dropping a bowling ball on a Beautyrest mattress without disturbing the neighboring pins showed how good the mattress could be.
As a testament to all of the resilience in the face of change, the Beautyrest mattress celebrated its 90th anniversary in 2015.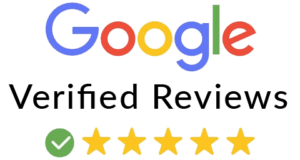 Great Customer Service
Posted by Arthur S.
We had some questions before we made our purchase. The customer service was excellent. We have been sleeping on our mattress for 2 weeks. We are loving it.
Tried Two Others Before O Mattress
Posted by Jeff B.
We tried two other foam mattresses that we didn't like before we ordered O Mattress. My husband and I are keeping this mattress. The edge support is really good. I like the level of firmness. It's not too soft and not too firm but just perfect!
I Love My Omni Mattress
Posted by Sophie M.
I love my OMNI MATTRESS best sleep I can have, considering I suffer from fibromyalgia and always in pains and trouble sleeping. But, this bed is the best I ever slept on. I love no springs in my back.
King Size Mattress | Queen Size Mattress | Full Size Mattress | Twin Size Mattress |
King Size Mattress with Frame | Queen Size Mattress with Frame |
Full Size Mattress with Frame | Twin Size Mattress with Frame |
Toronto | Ottawa | Vancouver | Edmonton | Calgary
| Shop The "O" Matttress™ |