Looking for an Orthopedic? The "O" Mattress mattress has the solution for you
Memory foam – Mattress in a box
If you suffer from spinal alignment issues or joint and back problems, an orthopedic mattress could be a valuable purchase. However, we urge you to shop with caution. This is because there are no materials that are certified orthopedic. It simply must be a firm mattress targeted toward the joints, neck, and back and helps to improve your overall body posture. Therefore, this term can easily be tacked on mattresses for the sole purpose of driving sales. Because of this, it's crucial that you do your research to verify the claims of any manufacturer to alleviate pain and straighten the spine. When you do find a mattress that truly is orthopedic, long-term use can help you enjoy a higher quality of life.
Before you purchase an orthopedic mattress, make sure to:
Do thorough research on the various materials used.
Check out information such as the indentation load deflection and densities found at each layer.
Read reviews from real customers to see how their experiences went
If you have any questions or concerns, call customer service. It's easy to tell when a salesman is trying to sugarcoat or avoiding the provision of the information you're seeking. Look for a company that's very transparent and quick to answer your questions.
Best of Both Worlds
Both memory foam and true orthopedic mattresses can go a long way in improving your quality of sleep. If you can't decide on one over the other, you always have the option to take a look at orthopedic mattresses containing viscoelastic foam. These products recognize how well memory foam is in contouring, and they contain other properties that work with the memory foam to create a product best suited to keep you properly aligned and comfortable.

If you want one or the other, it's important to consider your own needs and preferences. Let's take a look at a few and which type of mattress would be better suited for your needs:
I want a plush mattress- Memory foam
I tend to sleep hot and want a mattress that breathes well- Orthopedic
I suffer from allergies and want something that's hypoallergenic- Memory foam
Off-gassing is particularly bothersome for me- Orthopedic
I need a product that offers lots of support- Orthopedic
I'm concerned with my carbon footprint and want the more eco-friendly option- Orthopedic
I want to get the best bang for my buck- Memory foam.
The O Mattress™ from Mattress Omni is a winning choice whether you want a queen size mattress or a double size mattress. With three layers of high-tech memory foam wrapped in a comfortable, breathable, quilted O Mattress cover, the O Mattress is the best Canadian mattress for side sleepers, back sleepers, any sleepers! It's even the best Canadian mattress for back pain, muscle pain, and joint pain. It's no wonder Canadians fell in love with the O Mattress! And you'll fall in love with the O Mattress too, with free shipping and instant approval!
Shop now and experience the sleep that beats the best Canadian hybrid mattress and innerspring mattress, the O Mattress from Omni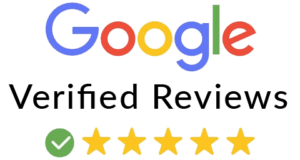 Great Customer Service
Posted by Arthur S.
We had some questions before we made our purchase. The customer service was excellent. We have been sleeping on our mattress for 2 weeks. We are loving it.
Tried Two Others Before O Mattress
Posted by Jeff B.
We tried two other foam mattresses that we didn't like before we ordered O Mattress. My husband and I are keeping this mattress. The edge support is really good. I like the level of firmness. It's not too soft and not too firm but just perfect!
I Love My Omni Mattress
Posted by Sophie M.
I love my OMNI MATTRESS best sleep I can have, considering I suffer from fibromyalgia and always in pains and trouble sleeping. But, this bed is the best I ever slept on. I love no springs in my back.
King Size Mattress | Queen Size Mattress | Full Size Mattress | Twin Size Mattress |
King Size Mattress with Frame | Queen Size Mattress with Frame |
Full Size Mattress with Frame | Twin Size Mattress with Frame |
Toronto | Ottawa | Vancouver | Edmonton | Calgary
| Shop The "O" Matttress™ |