Companies Selling Products Containing Certified Foam
Welcome to the Omni Mattress A to Z Online Consumer Director of memory foam mattress brands and producers. Here we provide a comprehensive list of memory foam mattress manufacturers and brand sellers of polyurethane foam mattresses, all approved by CertiPUR-US® memory foam certification program standards.
Keep in mind while some mattress companies offer only CertiPUR-US® certified memory foam, including all O Mattress mattress products, other companies may only sell CertiPUR-US® standard foam in some of their product or product lines. Please consult the individual mattress companies for further clarification.
Only memory foam mattresses with CertiPUR-US® certified foam are included in the list of mattress companies or mattress brands. Absence of a particular mattress brand or company on this page means we cannot vouch for their compliance with CertiPUR-US® memory foam standards. Please report any misuse by clicking on the green button provided.
If your mattress company buys and uses CertiPUR-US® standard memory foam from participating memory foam manufacturers, know that you do not have permission to use the CertiPUR-US® logo until you've registered directly with CertiPUR-US®. It's free to register and CertiPUR-US® verifies your use of CertiPUR-US® standard memory foam and gel-infused memory foam products.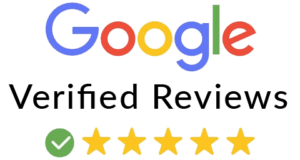 Great Customer Service
Posted by Arthur S.
We had some questions before we made our purchase. The customer service was excellent. We have been sleeping on our mattress for 2 weeks. We are loving it.
Tried Two Others Before O Mattress
Posted by Jeff B.
We tried two other foam mattresses that we didn't like before we ordered O Mattress. My husband and I are keeping this mattress. The edge support is really good. I like the level of firmness. It's not too soft and not too firm but just perfect!
I Love My Omni Mattress
Posted by Sophie M.
I love my OMNI MATTRESS best sleep I can have, considering I suffer from fibromyalgia and always in pains and trouble sleeping. But, this bed is the best I ever slept on. I love no springs in my back.
King Size Mattress | Queen Size Mattress | Full Size Mattress | Twin Size Mattress |
King Size Mattress with Frame | Queen Size Mattress with Frame |
Full Size Mattress with Frame | Twin Size Mattress with Frame |
Toronto | Ottawa | Vancouver | Edmonton | Calgary
| Shop The "O" Matttress™ |