Mattress Mattress, Nothing But Mattress Confusion: How to Narrow Down Your Mattress Technology

Picture if you will, you won a free mattress. You have any choice of mattress technology you want. But which one do you pick? Do you go for the traditional innerspring mattress? Or do you select the space-age memory foam mattress? Or do you compromise and go for the hybrid mattress? Which mattress do you choose? How do you know which mattress to choose? And if you wake up feeling sore, what is the best mattress for back pain? We at Omni Mattress want to break down the best Canadian mattress technology for your sleep.
The Innerspring Mattress: The Tried and True
Innerspring mattress technology is the same mattress tech we've used for over a century. Before that, it was horsehair and hay, so for the time innersprings were an enormous step up! They make innerspring mattresses using coiled spring wrapped in a cushioning fabric cover. What made innerspring mattresses so popular was they were easy to produce; if you can make steel wire and cotton fabric, you can make a mattress! The coil push back as you lay down, giving you side, stomach, and back support as you sleep, while a thin comfort layer stops the coils from adding pressure to your body.
Innerspring mattresses could vary in quality and construction. A cheap mattress from MDG isn't the same as a three thousand dollar Beautyrest or Tempurpedic! Some mattresses have more coils, some coils are more springy or more firm, and some mattresses have individual pocket coils so you feel less motion transfer. Innerspring mattresses come in a bewildering variety of styles and configurations.
There are downsides to the old-fashioned innerspring mattress. The coils eventually lose their strength, resulting in sagging. This puts pressure on your muscles and doesn't keep your spine straight, leaving you sore and tired. You can expect your innerspring mattress to let you down within 5-7 years.
The Hybrid Mattress: The Compromise Solution
When memory foam mattresses were in their infancy, they were great except for one issue. Heat retention! When a mattress doesn't keep you cool, it disturbs your sleep. They made the hybrid mattress as a compromise between the tried and true of the innerspring and the potential of memory foam. You take a standard innerspring mattress, then add a comfort layer of memory foam for a better mattress for side sleepers, back sleepers, and stomach sleepers.
Hybrid mattresses, however, inherited the same issues as their innerspring mattress counterparts. They still wear out after several years. And hybrid mattresses are bulky! Transporting, then showing off innerspring and hybrid mattresses, it takes lots of storage space (As anyone who moved to a new home and took their mattress with them can tell you!).
There is a better way, and it comes from space-age matress technology.
Memory Foam Mattress: The Mattress of the 21st Century?
They make the memory foam mattress out of polyurethane foam, a porous material that becomes pliant once someone applies pressure. Memory foam comes with distinct advantages. It moulds to your body, whether you're a side sleeper, a stomach sleeper, or a back sleeper. Memory foam mattresses don't put pressure on your joints and muscles like an innerspring mattress.
It took a long time to figure out the magic formula for the best Canadian mattress. When mattresses were too soft or two hard, they added a layer of compression memory foam for support while luxury foam gave the memory foam mattress support and spring. To address heat issues, memory foam mattress manufacturers added a gel-infused memory foam layer on top to keep the sleeper cool. The mattress covering, like the O Mattress cover, is plush and breathable to deal with heat retention and moisture. As cool as a spring bloom mattress technology.
Canada mattress makers use this memory foam mattress formula. The best memory foam mattress is O Mattress, the peak of memory foam mattress technology.
Why not get yours? No need to go to a Mattressmatress, not with restrictions because of Covid-19. Guaranteed approval, bad credit or no credit, and have your O Mattress™ shipped to your door, free shipping! No need to wait for a mattress sale for your very own O Mattress™ from Omni Mattress today!
Click here to start your journey to sleep country now. https://mattressomni.ca/Looking to buy a Casper Mattress? Check out Mattress Omni before you buy a matress!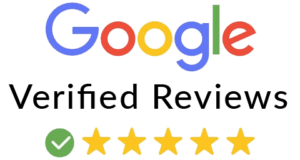 Great Customer Service
Posted by Arthur S.
We had some questions before we made our purchase. The customer service was excellent. We have been sleeping on our mattress for 2 weeks. We are loving it.
Tried Two Others Before O Mattress
Posted by Jeff B.
We tried two other foam mattresses that we didn't like before we ordered O Mattress. My husband and I are keeping this mattress. The edge support is really good. I like the level of firmness. It's not too soft and not too firm but just perfect!
I Love My Omni Mattress
Posted by Sophie M.
I love my OMNI MATTRESS best sleep I can have, considering I suffer from fibromyalgia and always in pains and trouble sleeping. But, this bed is the best I ever slept on. I love no springs in my back.
King Size Mattress | Queen Size Mattress | Full Size Mattress | Twin Size Mattress |
King Size Mattress with Frame | Queen Size Mattress with Frame |
Full Size Mattress with Frame | Twin Size Mattress with Frame |
Toronto | Ottawa | Vancouver | Edmonton | Calgary
| Shop The "O" Matttress™ |