Looking for a Kingsdown mattress? Try the "O" Mattress mattress!
Memory foam – Mattress in a box
The History of Kingsdown
Kingsdown, Inc. is an american-made success story.
Kingdown was originally The Mebane Bedding Company, founded by W.W. Corbett and A.N. Scott. Their mission was to create an American-made mattress. In their factory in Mebane, NC, they made hand-crafted mattresses for the higher-end mattress market. The Kingsdown Mattress was their flagship mattress product, made from cotton, corn husks and innersprings. It was from those humble beginnings that Mebane would transform the mattress industry.
They would later adopt the Kingsdown, Inc. moniker from their marquis mattress line in 1970, and from there become a household name in american-made mattresses and the Canadian mattress market. Kingsdown would acquire more mattress companies, such as Owen & Co. and Cooper Mattress, until Kingsdown established factories in England, Australia, Canada and the United States. Their network of licensees would grow in Europe, Asia, South America and the Middle East. Kingsdown would avoid the flurry of mergers and buyouts that came with most major mattress companies in the 80's and 90's, remaining independent and Mebane born throughout its existence.
Kingsdown would be recognized for their accomplishments in their hometown and abroad. The town of Mebane, NC recognized Kingsdown's contribution to their community with their own 'Kingsdown Day'.
But it isn't just about Kingsdown's impact on their local community. Kingsdown has been known to innovate in the field of sleep research and product development. When steel rationing hit every manufacturer in the 1940's, Kingsdown developed their own wood and steel bed spring mattress to save on metal. Kingsdown innovated with coil-on-coil mattress construction and hand-tufted bedding in light of the changing tastes of mattress customers.
Much like Mattress Omni, Kingsdown considers research and development to be essential to developing a better mattress. Kingsdown established the Sleep to Live Institute, an independent sleep lab responsible for the development of Scientific Measurement and Response Technology (or SMART) which improves a Kingsdown mattress's ability to adjust to a sleeper's weight, size and movements.
As a 2 billion dollar a year business, Kingsdown is considered one of the titans of the mattress industry. It's a sign of the times however that the underdog can find a market that the big dog does not. And Kingsdown does it all with their lineup of mattresses. The Kingsdown Passions, Kingsdown Prime, Sleep to Live by Kingsdown, and Kingsdown Vintage, Kingsdown Bodyperfect, Sleep Smart Air, and Zedbed line of innerspring mattresses, memory foam mattresses, and hybrid mattresses deliver.
Like all the mattress websites selling the best memory foam mattress mattress lovers want. That's where the O Mattress™ from Omni Mattress comes in!
The O Mattress™ is a versatile gel-infused memory foam mattress suitable for all sleepers and available to anyone, even those with bad or no credit at all. It's the best Canadian mattress for side sleepers, back sleepers, any sleepers! Don't look for just a cheap mattress, go for the best Canadian made mattress. Get approved for guaranteed financing, bad credit or no credit at all, and free shipping straight to your door! Ditch the free mattress you found on the street and go for the best foam mattress, the O Mattress™ from Omni Mattress today!
Disclaimer: we are not affiliated with Kingsdown, And if you have reached this page in error please check them out on their website https://kingsdown.com/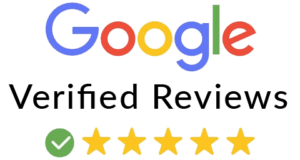 Great Customer Service
Posted by Arthur S.
We had some questions before we made our purchase. The customer service was excellent. We have been sleeping on our mattress for 2 weeks. We are loving it.
Tried Two Others Before O Mattress
Posted by Jeff B.
We tried two other foam mattresses that we didn't like before we ordered O Mattress. My husband and I are keeping this mattress. The edge support is really good. I like the level of firmness. It's not too soft and not too firm but just perfect!
I Love My Omni Mattress
Posted by Sophie M.
I love my OMNI MATTRESS best sleep I can have, considering I suffer from fibromyalgia and always in pains and trouble sleeping. But, this bed is the best I ever slept on. I love no springs in my back.
King Size Mattress | Queen Size Mattress | Full Size Mattress | Twin Size Mattress |
King Size Mattress with Frame | Queen Size Mattress with Frame |
Full Size Mattress with Frame | Twin Size Mattress with Frame |
Toronto | Ottawa | Vancouver | Edmonton | Calgary
| Shop The "O" Matttress™ |