Looking for a hotel Mattress? Why not try the New "O" Mattress mattress.
Memory foam – Mattress in a box
The Hype and Appeal of the Hotel Mattress
Picture your last business trip or vacation. You book your hotel room, you arrive at your hotel, and after a long and exhausting you crash on the bed. And something amazing happens. You have a great night sleep. It's one of the best mattresses you've ever slept on, and in the morning you wake up refreshed. What the heck happened? Are hotel mattresses better than home mattresses?
For hotels customer comfort is top priority. They want repeat customers, so it pays for hotels to gain top-quality mattresses for their guests. You'll find the best Canadian hybrid mattress, innerspring mattress, and memory foam mattress brands vying for those big hotel contracts. What are these mattresses and where to buy mattress for hotels for your own use?
We at Omni Mattress, home of the O Mattress mattress, did some digging, and the answers may surprise you.
Hotel Mattresses: The Emperor's New Clothes
Many Canadian hotel and international hotel chains use their own proprietary or specialty label mattresses in their hotels. Marriott hotels use the Marriott Bed, Westin Hotel the Westin Hotel Mattress, Hilton Hotels use the Hilton Serenity mattress and the Hilton Garden Inn Bed, Sheraton hotels love their Sheraton's Sleep Experience mattress, and Hampton Inn uses the Hampton Bed mattress. Some hotels, like the Intercontinental Hotel & Resorts, keep their mattresses a secret. Others, like St. Regis hotel, sell their popular St. Regis bed mattress only through Amazon or directly from their website.
Other chains buy top-of-the-line innerspring mattresses from recognized mattress brands. The Ritz-Carlton hotel uses the Ritz-Carlton Sealy Posturepedic Hotel Mattress. In fact, we find Sealy Mattresses in other hotel chains, like the Fairmont Hotel and Cambria Hotels.

Serta mattress brands are also in hotel rooms. Remember the Hilton Serenity and Hilton Garden Inn mattress? They're just rebranded Serta mattresses!
For relabelling standard mattresses you find at a mattress store, Marriott bucks the trend. They use Jamison bed mattresses in Marriott Hotels.
So when people ask where to buy a hotel mattress, the hotels themselves direct their guests to their own online mattress websites sell their favourite hotel mattresses at a premium. It drives up the price and makes their innerspring mattresses and hybrid mattresses seem more desirable.
But what about the world's greatest hotels? Where do they go to buy a mattress for hotels?
Luxury Hotels: Do They Have a Luxury Mattress to Match?
For the greatest luxury hotels in the world, they need a luxury mattress to match their reputation, but do they deliver?
Some hotels go all out with luxury mattress brands. Duxiana mattress of Sweden is used in the Burj Al Arab, The Langham Fifth Avenue and The Quin of New York City, Hotel Salzburger Hof in Austria, The Setai of Miama, and many more luxury resorts and hotels. However, many of the world's finest hotels use mattresses you can't find anywhere else, while others stick to Sealy, Simmons, or Serta.
For luxury hotels and resorts, nobody beats Las Vegas! But surprise, they use standard mattresses too. Sealy makes mattresses for The Bellagio, Wynn's, TI, Aria, and The Venetian. Serta also makes mattresses for Park MGM, Manadalay Bay, Vdara, and The Mirage. Caesar's Palace also uses Simmons Beautyrest mattresses.
They represent even memory foam mattress brands. Endy mattress made headway in the hotel mattress market as one of the first online mattress companies to get a memory foam mattress into hotel rooms, such as The Drake in Toronto.
The Secret to a Good Hotel Mattress is a Universal Sleep. Omni Hotel Mattress?
No matter where we look in the world, hotel mattresses, and the hotels that use them, have one thing figured out. Because nobody sleeps the same way, hotels need a hotel mattress that's comfortable for anyone. They need the best Canadian mattress for side sleepers, for stomach sleepers, and for back sleepers. They need a universally comfortable king size mattress-mattress fans, and a queen size mattress, even the humble double size mattress must be comfortable all sleepers.
Hotels don't just need the best memory foam mattress mattress lovers demand, it needs to be in their homes too, and not at the premium hotel mattress price.
That's why we at Omni Mattress, maker of the O Mattress mattress, made a hotel-quality mattress ready to ship to your home with free shipping!
Because hotels know a hotel guest's health and safety is important, we at Omni Mattress ensure our O Mattress mattress is CertiPUR-US certified for health and safety so it's as safe as a high-quality hotel mattress.
And because the O Mattress mattress is a medium-firm gel-infused memory foam mattress, it provides universal comfort no matter how you sleep. Just like a hotel mattress, without hiding the Sealy, Simmons, or Sertal label with an exclusive hotel mattress brand (and the high markup that comes with it). And unlike hotel mattresses, O Mattress mattress is affordable, even with bad credit or no credit at all! Shop now and get a hotel-quality sleep without the hotel-quality markup.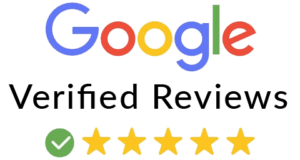 Great Customer Service
Posted by Arthur S.
We had some questions before we made our purchase. The customer service was excellent. We have been sleeping on our mattress for 2 weeks. We are loving it.
Tried Two Others Before O Mattress
Posted by Jeff B.
We tried two other foam mattresses that we didn't like before we ordered O Mattress. My husband and I are keeping this mattress. The edge support is really good. I like the level of firmness. It's not too soft and not too firm but just perfect!
I Love My Omni Mattress
Posted by Sophie M.
I love my OMNI MATTRESS best sleep I can have, considering I suffer from fibromyalgia and always in pains and trouble sleeping. But, this bed is the best I ever slept on. I love no springs in my back.
King Size Mattress | Queen Size Mattress | Full Size Mattress | Twin Size Mattress |
King Size Mattress with Frame | Queen Size Mattress with Frame |
Full Size Mattress with Frame | Twin Size Mattress with Frame |
Toronto | Ottawa | Vancouver | Edmonton | Calgary
| Shop The "O" Matttress™ |