Like the Helix Mattress Canada? Try O Mattress Instead!
Helix Mattress Canada :  It's easy to imagine a scenario where you're in a new city and you need a new mattress. You go hunting through the local mattress stores and you can't find the mattress that suits you. You get sold an innerspring mattress that is too soft or too firm, doesn't give you a good night's sleep and hurts your back. You were convinced to buy this mattress by a pushy salesperson in some dingy, low lit mattress warehouse and worse you can't return the mattress for a refund.
Omni Mattress's very own O Mattress mattress is the best mattress in canada ; all you need is a laptop! Maybe then the founders of Helix could skip buying a mattress online the hard way by building their own online mattress store.
History of Helix Mattress Canada
This is the situation Helix Sleep Inc. founders Adam Tishman, Kristian Von Rickenbach, and Jerry Lin found themselves when moving into a new city. Helix Sleep history began when the trio meet while attending the University of Pennsylvania Wharton School MBA program. As they have newly arrived in the city of Philadelphia, they too had to struggle with buying furniture for their new apartments, including a mattress to sleep on. The three entrepreneurs bonded over the troubles of buying the perfect mattress, and in a flash of brilliance, they decided to do something about it themselves. They made the Helix Mattress system, a mattress customization system that allowed for all types of sleepers to create and buy the perfect mattress for them to sleep on.
It was an idea that struck gold on their first initial investment of $800,000, gathered from angel investors, started their Helix Sleep business in August of 2015.
Helix set themselves apart by taking a more customized approach to online mattress buying, rather than go for the universal comfort of the O Mattress gel-infused memory foam mattress.
Their innovation was a questionnaire. The Helix Sleep Quiz asked a few basic questions about the customer's sleep preferences, taking only a couple minutes of their time, and using the customer's sleep profile they match the perfect mattress to the customer based on their answers. Helix calls it the Colormatch System, and each different color in their system represents a different kind of support or softness. Helix made mattresses to match, with the Helix Sunset, Helix Moonlight, Helix Midnight, Helix Dusk, Helix Twilight, and Helix Dawn mattresses.
This customization approach flies in the face of online mattress retailer doctrine, which tends to go more for a one-size-fits-all approach for memory foam mattresses. Helix saw the potential for customization to set themselves apart. Helix also saw the debates from the new wave of online mattress retailers to be a waste of time, money and energy, and instead opted for a solution for every sleeper by going for more options for everyone. Helix celebrates personal choice and preferences by catering to everyone.
Helix eventually expanded their lineup of mattress products, introducing the Helix Nightfall for the big and tall, the Helix Dual Balance and the Helix Dual Extra, split bed mattresses for two different kinds of firmness for sleeping couples. Helix also added pillows to their catalog, as well as adjustable bed frames, bases, foundations, box springs, bedding, and sheets.
Helix has seen phenomenal growth since their founding in 2015. Series A funding from investors such as Double J Capital, Great Oaks VC, Simon Venture Group, WIT, Jonathan Klein and Jess Itzler back in 2016 further fueled Helix Sleep's further growth in the mattress industry. Helix Sleep Inc. has since become self-sufficient and has not called on any further investment dollars from angel investors or the mattress industry.
Currently, Helix Sleep Inc. is headquartered in New York City, with a flagship showroom displaying their memory foam mattresses in the Flatiron district of Manhattan. And through its custom made-to-order mattress system and positive reviews, Helix has become a household name in the mattress industry.
See how O Mattress is better then the Helix Mattress Canada
Like the Helix mattress Canada? We salute Helix Sleep for their mattress innovations, but to get the most out of your sleep look no further than the O Mattress mattress from Omni Mattress! Our memory foam mattress featuring Omni Cool technology is the one and only mattress you need. You don't need a quiz to figure out the O Mattress is right for you, just apply now and save with our guaranteed approval process. Bad credit or no credit at all, anyone can qualify for mattress financing through Mattress Omni!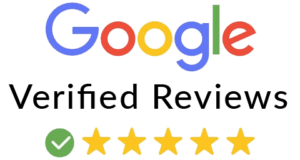 Great Customer Service
Posted by Arthur S.
We had some questions before we made our purchase. The customer service was excellent. We have been sleeping on our mattress for 2 weeks. We are loving it.
Tried Two Others Before O Mattress
Posted by Jeff B.
We tried two other foam mattresses that we didn't like before we ordered O Mattress. My husband and I are keeping this mattress. The edge support is really good. I like the level of firmness. It's not too soft and not too firm but just perfect!
I Love My Omni Mattress
Posted by Sophie M.
I love my OMNI MATTRESS best sleep I can have, considering I suffer from fibromyalgia and always in pains and trouble sleeping. But, this bed is the best I ever slept on. I love no springs in my back.
King Size Mattress | Queen Size Mattress | Full Size Mattress | Twin Size Mattress |
King Size Mattress with Frame | Queen Size Mattress with Frame |
Full Size Mattress with Frame | Twin Size Mattress with Frame |
Toronto | Ottawa | Vancouver | Edmonton | Calgary
| Shop The "O" Matttress™ |