Buying an Endy Mattress? Try the New "O" Mattress!
At Omni Mattress we encourage our customers to check out other Matress Stores before buying a mattress.  Looking to buy an Endy?  Find out why thousands of Canadians are switching to the "O" Mattress.  And learn more about Omni vs Endy Mattress.  Novosbed vs Endy Mattress Simply looking for a cheap mattress?

Memory foam for sleep purposes isn't a brand-new concept. Developed in 1966 by NASA's Ames Research Center, memory foam is a porous, soft, polyurathane-based substance that could molds itself to the object or user that is seated on it, yet will form back to its original shape afterwards. Also known as temper foam, it was created by feeding gas into a polymer matrix, creating an open0celled struction that could match pressure against it and regain its shape afterwards. Temper foam was used in cushions and seats for airplanes by NASA, specifically to handle the g-forces pressed on its astronauts and pilots. Later on, the inventor of memory foam, Charles A. Yost, would found Dynamic Systems Inc., and in collaboration with NASA create foam padding for medical tables, sports equipment and more.  Novosbed the best mattress?  Searching for a cheap mattress or the best mattress?
Later in the 80's NASA would release the formula for memory foam to the general public. One such company, Fangerdala World Foams, created Tempur-Pedic mattresses. Canada was no different. Soon several companies were working with the new material and as a result companies were in place to produce it in volume, such as Foamco, Foam Factory, Inc, Foamite and more.  Novosbed vs Endy was a marketing strategy geared towards customer finding the best mattress in Canada.
As companies developed foam mattresses in Canada, new foam technologies started to add options to the traditional foam mattress. Gel foam was introduced to deal with body heat buildup. Latex mattresses were invented as more environmentally sound options that were more hypoallergenic. Mattress manufacturers figured out how to layer different foam materials to create a better, more comfortable and most importantly cheap mattress.
Memory foam mattresses however didn't really take off until the early 2010's with an explosion of companies with a bed-in-a-box style mattress made of memory foam. Using e-commerce as their primary platform and cutting out the retailers, they were able to create their memory foam mattresses with less cost and at great savings for the consumer, all while delivering a sleep experience that was comparable to top of the line innerspring mattresses sold at such places as Sleep Country, Mattress Mattress and Mattress Firm.  Novosbed and Endy are different companies.  Many want to know who the best mattress is.  Others want to find the cheapest mattress.
As one of the new wave of tech-based mattress company startups,mattress pioneers Endy Sleep sets itself apart by being a successful bed in a bag Canada company.
Endy Sleep began in 2015, when company founder and former investor, Mike Gettis, going through the hell that was a mattress sale Toronto stores usually held. The horrible experience of shopping at brick-and-mortar mattress Toronto store left an indelible impression on the entrepreneur, and he could deliver a better mattress for cheaper and without the predatory sales tactics and price markups of a retail mattress store. A mattress sale canada deal would not be such a great deal if the mattress was bought from an American company once import fees and shipping was added on.
Gettis approached Groupon entrepreneur Rajen Ruparell with an idea to make the best mattress Canada has to offer.
Gettis had a bad experience purchasing a mattress from a traditional retail store, and after realizing the markup and the overcharging, decided he could make a mattress in a box Canada made for less cost. After approaching various companies on making their own version of the bed in a box mattress. Gettis decided on a made in Canada solution. He took this idea to Ruparell, who invested in the business, and Endy was born.
Endy knew from the start they had to create their memory foam mattresses with the Canadian market in mind. The mattresses had to accommodate a wider variety of temperature extremes, keeping the sleeper warm in cold Canadian winters while feeling cool during hot Canadian summers.
After looking at several large U.S. suppliers of memory foam, Endy Sleep, found that getting their material from the United States just wasn't worthwhile. The Canadian dollar also gave Endy Sleep an advantage, as they could buy material cheaper in their own home country and sell abroad for less. As mattresses were heavier items, it was also easier to ship the completed products to customers if they weren't manufacturing the completed product overseas, so they saved on shipping. They therefore decided on using Canadian suppliers. They were to source 95% of the mattress materials from Canadian companies, their mattress topper Canada made in the city of Montreal, while their foam tops and final assembly are handled in Toronto. This cutting down on logistics and shipping costs. Furthermore, he'd cut out the middle man be selling his mattress online rather than a traditional brick-and-mortar store.
To cut out the middle-man, Endy mattress decided to sell their mattresses online. They became part of the new wave of mattress companies such as Casper Mattress Canada, Ghostbed, Bloom Mattress, Purple and Tuft & Needle who based their sales platform online and delivered their mattresses right to people's doorsteps. Cheap mattresses Toronto deliveries were easy, some even done by bicycle courier! Since they couldn't initially display their mattresses alongside a Sleep Number Canada brand mattress, and knowing it took more than laying on a mattress for a few minutes to know if it was right for them, Endy adopted a 100 day sleep policy where a customer could try before they buy, surpassing any trial period from Sleep Number Bed Canada. Later on, Endy adopted pop-up stores to show off their mattresses to the public, as well as demonstrating their products in the hospitality industry, such as The Drake Hotel in Toronto, where hotel patrons sleep on an Endy bed and can see Endy's ads on their bedstands.
Endy mattress became a huge success, winning the Toronto TechCrunch Pitchoff's Audience Choice Award for 2015 and the Innovator's Award for the Techweek 100 in 2016. Chatelaine magazine choose Endy as their mattress of choice in a contest between it and Casper mattress. In their first month alone Endy reached more than $500,000 in sales. By 2017 Endy delivered over 25,000 mattresses and exceeded $20 million in revenue.
Part of Endy's success as a pioneer of the mattress-in-a-box concept is due to seriously penetrated the millennial market. The majority of their customers are between 24 and 35 years old, willing to use e-commerce and try something new and novel. However with the emergence of pop-up stores and partnerships with retailers and the hospitality industry, Endy hopes to break into traditional baby boomer markets.
Endy is the end product of several innovations in materials, e-commerce and execution, and as such is a bright and shining star in the mattress in a box Canada born industry.
Let's not forget that thanks to the pioneering work of mattress in a box company Endy that companies like Mattress Omni can get you a memory foam mattress on credit, from double mattress to king sized mattress. It's incredibly simple to get the best mattress online through Mattress Omni; apply today and see how you can get The O Mattress memory foam mattress even with bad credit.
Mattress Omni is not affiliated with Endy Mattress.  If you are looking for a mattress similar to Endy we are very sure that you will love the O Mattress mattress!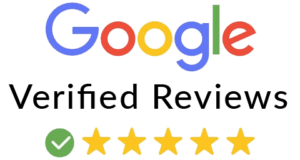 Great Customer Service
Posted by Arthur S.
We had some questions before we made our purchase. The customer service was excellent. We have been sleeping on our mattress for 2 weeks. We are loving it.
Tried Two Others Before O Mattress
Posted by Jeff B.
We tried two other foam mattresses that we didn't like before we ordered O Mattress. My husband and I are keeping this mattress. The edge support is really good. I like the level of firmness. It's not too soft and not too firm but just perfect!
I Love My Omni Mattress
Posted by Sophie M.
I love my OMNI MATTRESS best sleep I can have, considering I suffer from fibromyalgia and always in pains and trouble sleeping. But, this bed is the best I ever slept on. I love no springs in my back.
King Size Mattress | Queen Size Mattress | Full Size Mattress | Twin Size Mattress |
King Size Mattress with Frame | Queen Size Mattress with Frame |
Full Size Mattress with Frame | Twin Size Mattress with Frame |
Toronto | Ottawa | Vancouver | Edmonton | Calgary
| Shop The "O" Matttress™ |