Don't miss out on your opportunity to get Canada's best memory foam mattress.
So, you're a Canadian shopper looking to find an amazing new mattress. You've figured out your preferences, done some research online and have partially settled on what you hope will be the bed of your dreams! Easy, right? Well, not always.
In your search, you've probably learnt that a lot of bed-in-a-box retailers are located in the United States and unfortunately don't ship their mattresses outside the country, which can be particularly frustrating for those of us just across the border in search of the perfect mattress in a box Canada.
But never fear! In the past few years, a handful of excellent Canadian mattress companies have heard your call and set up shop up north to bring some much-needed comfort to sleepers in Canada, and none are better quality than Mattress Omni's "O" Mattress™ Mattress!
Check out our amazing deals and find out why thousands of Canadians are choosing Mattress Omni, the best buy mattress for all their sleeping needs. We specialize if high end memory foam mattresses that are sure to improve your quality of sleep.
Canadian residents often receive low shipping costs and other customer perks when they order from Canadian based manufacturers, rather than U.S. based companies, and here at Mattress Omni our shipping is absolutely free!
Of course, the best mattress for you doesn't depend solely on price and free shipping, or where it was made. Other important considerations include the mattress's material composition, firmness, temperature neutrality, conforming ability, and pain/pressure relief. Canadian shoppers should use their height, weight, preferred sleep position, and other individual factors to find the mattress that's best for them and at Mattress Omni we have the ideal mattress for all body and sleeping types.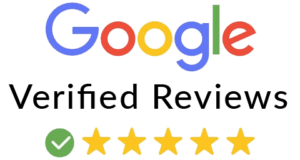 Great Customer Service
Posted by Arthur S.
We had some questions before we made our purchase. The customer service was excellent. We have been sleeping on our mattress for 2 weeks. We are loving it.
Tried Two Others Before O Mattress
Posted by Jeff B.
We tried two other foam mattresses that we didn't like before we ordered O Mattress. My husband and I are keeping this mattress. The edge support is really good. I like the level of firmness. It's not too soft and not too firm but just perfect!
I Love My Omni Mattress
Posted by Sophie M.
I love my OMNI MATTRESS best sleep I can have, considering I suffer from fibromyalgia and always in pains and trouble sleeping. But, this bed is the best I ever slept on. I love no springs in my back.
King Size Mattress | Queen Size Mattress | Full Size Mattress | Twin Size Mattress |
King Size Mattress with Frame | Queen Size Mattress with Frame |
Full Size Mattress with Frame | Twin Size Mattress with Frame |
Toronto | Ottawa | Vancouver | Edmonton | Calgary
| Shop The "O" Matttress™ |