The Best Buy in Mattresses is the "O" Mattress!
People know the best kind of mattress for your sleep is the memory foam mattress. But what is the best Canadian mattress for side sleepers, stomach sleepers and back sleepers? What is the best Canadian mattress for back pain, joint pain, muscle pain and all your other aches and pains? Is it the best Canadian hybrid mattress? Not even close!
We're here to not only tell you about the O Mattress™ from Omni Mattress, but also why the O Mattress™ mattress is the best buy for your bedroom furniture suite. Let's count the ways as we investigate the best buy in memory foam mattresses in Canada.
The Best Buy in Memory Foam Mattress Technology
Before you become the best buy in Canadian mattresses, you must have the best memory foam mattress technology, and the O Mattress™ mattress is the best memory foam mattress in Canada.
Not all memory foam mattresses are alike, or are equal. While memory foam is a soft, supportive, and comfortable material to sleep on, it builds up heat, leaving you overheated and uncomfortable. Therefore, the best memory foam mattresses keeps you cool and supported while you sleep. The best mattress technology uses gel-infused memory foam, which disperses body heat with a gel-like material. Combined with the O Mattress™ mattress cover, a quilted mattress cover made of natural fibres that wick away moisture and lets the mattress breathe, you get the coolest sleep experience.
All that coolness won't help if your memory foam mattress doesn't support you right. That's why the O Mattress™ mattress has under the OmniCool gel-infused memory foam layer a layer of OmniEvolution luxury memory foam, to conform to your body while giving you the right amount of support. Then to reduce your tossing and turning, OmniFoundation compression memory foam is the firm support the mattress needs to reduce your motion transfer.
Any of these memory foams isn't enough for the best buy mattress Canada offers. All three layers work together to create the best buy sleep country fans can only envy!
The Best Buy for Your Health
The best buy in mattresses is perfect for your health. The O Mattress™ is the best Canadian mattress for side sleepers, stomach, sleepers, and back sleepers, as it provides equal support for all body types and sleep positions. That means no sore back, neck, muscles, joints, and bones while you sleep.
But that's not all! The O Mattress™ is CertiPUR-US certified, meaning its memory foam and its natural fibre-made O Mattress™ mattress cover are made without ozone depleters, flame retardants, heavy metals, CFC's, and preservatives. It's a hypoallergenic mattress, now more important thanks to our sleep health awareness in light of the recent covid-19 epidemic. The O Mattress™ mattress is hostile to mold, allergens, bacteria, and viruses such as dust mites, aspergillus, norovirus, and staphylocococcus.
The Best Buy in Your Reach With the O Powerline
It's not easy finding the best buy in mattresses, especially when you have bad credit or poor credit. Finding mattress credit at your local mattress store is difficult with your equifax credit score lowered by bad credit and personal emergencies. Having low credit during a mattress sale or mattress liquidation shouldn't mean you miss out. We at Omni Mattress have a deal for you!
The "O" Mattress mattress is Canada's best buy memory foam mattress starting at only $9.99/wk , from the double size mattress to the king size mattress-mattress fans love.
Even with bad credit or no credit at all, it's easy to get an O Mattress™ mattress from Omni Mattress. The O Powerline gives you the power of guaranteed approval, with up to $3000 spending limit, even on bad credit or no credit. That means no matter your credit problems you have mattresses for you and your family!
So from our twin size mattress-mattress fans love to our deluxe queen size mattress, you'll find the best buy in gel-infused memory foam mattresses with The O Mattress™ from Omni Mattress.
And this best buy mattress is a better buy than ever thanks to free shipping in Canada!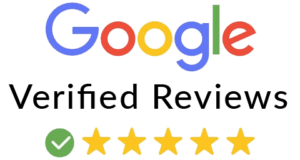 Great Customer Service
Posted by Arthur S.
We had some questions before we made our purchase. The customer service was excellent. We have been sleeping on our mattress for 2 weeks. We are loving it.
Tried Two Others Before O Mattress
Posted by Jeff B.
We tried two other foam mattresses that we didn't like before we ordered O Mattress. My husband and I are keeping this mattress. The edge support is really good. I like the level of firmness. It's not too soft and not too firm but just perfect!
I Love My Omni Mattress
Posted by Sophie M.
I love my OMNI MATTRESS best sleep I can have, considering I suffer from fibromyalgia and always in pains and trouble sleeping. But, this bed is the best I ever slept on. I love no springs in my back.
King Size Mattress | Queen Size Mattress | Full Size Mattress | Twin Size Mattress |
King Size Mattress with Frame | Queen Size Mattress with Frame |
Full Size Mattress with Frame | Twin Size Mattress with Frame |
Toronto | Ottawa | Vancouver | Edmonton | Calgary
| Shop The "O" Matttress™ |