PURPLE MATRESS
When an online e-commerce mattress company starts out, they tend to use conventional memory foam mattress materials, with few innovations in the material that haven't already been established. This keeps the memory foam mattresses more or less the same, with slight variations in density, material and thickness. Very rarely does a mattress company come along to blow away all expectations by coming out with something incredible, innovative and new. Purple Innovation, LLC is one of these companies. Purple vs Casper Purple Matress  vs Endy Mattress or simply get the "O" Mattress mattress.  Our Best Buy "O" Mattress is our best mattress in Canada.
Purple mattress was the brainchild of inventors Tony and Terry Pearce. Tony was an engineer with experience working with aerospace materials. Terry was a product designer and project manager. On a fly-fishing trip the brothers decided to combine their knowledge to make latex based memory foam products. They would get together to develop multiple patents for medical bed mattresses, seat cushions for wheelchairs, footwear, knee pads, tourniquets, braces and more. As they developed medical and athletic padding products, they perfected their formula and set out to develop an affordable polymer product that could be used to make affordable, comfortable mattresses Purple vs Casper Purple Mattress  vs Endy Mattress or simply get the "O" Mattress mattress.  Our Best Buy "O" Mattress is our best mattress in Canada.
So which one is better? Purple mattress or Omni mattress?
In 2013 the Pearce brothers succeeded with their first Purple bed, a king sized mattress made using a specialized machine. It was a special mattress making machine the brothers designed!
To sell their innovative new product, the Pearce brothers took a unique approach to marketing and drumming up investment. They started a Kickstarter campaign and raised over $171,000 back in 2015. Then they used online marketing, releasing a series of catchy viral videos on Youtube, to announce their mattress. They've even been successful with their #onpurple Canada and American hashtag.
By the summer of 2017, Purple mattress merged with Global partner Acquisition Corp, becoming one of the first bed in a box companies to be publicly traded on the stock market.
In August 2017 Purple mattress made a bold move and entered into the Canadian market for the first time. Purple mattress Canada came online. Mattress reviews Canada sites welcomed Purple mattress with rave reviews.Today, Purple mattress, based out of their Alpine, Utah factory, has made over $187 million in revenue and is remembered for it's over-the-top marketing and it's can-do entrepreneurial spirit. They have expanded to other sleep products such as the purple pillow, review scores have made their pillow a must buy!
Shouldn't something be said about couples?Like the Purple mattress Canada? For a Canadian mattress solution, look no further than Omni Mattress's very own O Mattress. As the best mattress Canada has to offer, The O Mattress is made of high density memory foam paired with an integrated gel-infused memory foam mattress topper layer, Canada made and ready for your night's sleep. Buy single mattresses or a mattress set, bad credit or no credit at all! Guaranteed approval, apply today!
If you have reached our mattress website in error and were looking for Purple Mattress website please click the following link to view Purple Mattress.  www.purple.com/ca/ Purple Canada or Purple Mattress US www.purple.com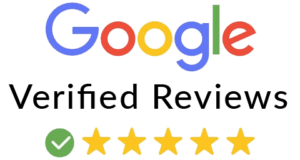 Great Customer Service
Posted by
Arthur S.
We had some questions before we made our purchase. The customer service was excellent. We have been sleeping on our mattress for 2 weeks. We are loving it.
Tried Two Others Before O Mattress
Posted by
Jeff B.
We tried two other foam mattresses that we didn't like before we ordered O Mattress. My husband and I are keeping this mattress. The edge support is really good. I like the level of firmness. It's not too soft and not too firm but just perfect!
I Love My Omni Mattress
Posted by
Sophie M.
I love my OMNI MATTRESS best sleep I can have, considering I suffer from fibromyalgia and always in pains and trouble sleeping. But, this bed is the best I ever slept on. I love no springs in my back.
King Size Mattress | Queen Size Mattress | Full Size Mattress | Twin Size Mattress | King Size Mattress with Frame | Queen Size Mattress with Frame | Full Size Mattress with Frame | Twin Size Mattress with Frame | Toronto | Ottawa | Vancouver | Edmonton | Calgary