Mattress Omni Wishes You
a Happy New Year!
How many here are making a New Year's resolution?! We do!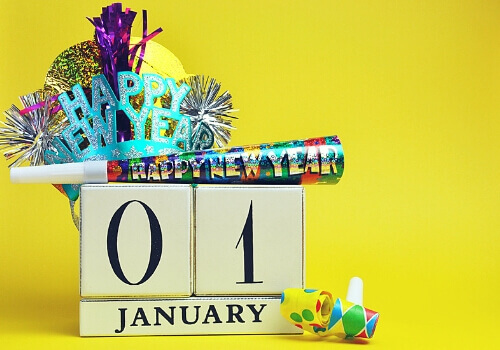 We at Mattress Omni give you the best night's sleep, and that's
a resolution we make every year! Is your resolution to be fit, to get healthier,
to rest better?
Then we have the solution for you!
New Year's Day is all about new beginnings.
Start the New Year Fresh

Welcome to 2019! The new year begins. The champagne sips, the ball drops, Auld Lang Syne sings. The parade travels and the big game plays. There's nothing left to do but clean up from the party and welcome the new year with open arms.
Wait, not quite! You still have some unfinished business.
Your New Year's resolution.
New Year's Day is all about change. From becoming a better you to be a better person, we take a resolution as a promise to turn things for the better. It's been a tradition for as long as New Year's existed (four millennia by the way). And who are we to argue with tradition?
Therefore, on New Year's Day, we have a New Year's resolution for you. The tired, achy sleeper in you, just waking up from your New Year's Eve party. Feeling quite fatigue and sore due to a bad innerspring mattress.
It's time to switch it up. It's time to get a new memory foam mattress from Mattress Omni.
Why Sleep is Your New Year's Resolution
You may not think it but sleeping on a bad mattress affects everything in your life. Nobody appreciates how much REM sleep is normal, but a person needs at least 1.5 hours of deep sleep per night. They need an average of 7 to 9 hours of sleep per day in total.
It's easy to see how you can't get enough sleep if your mattress doesn't work. An innerspring mattress, for example, wears out springs after anywhere from 5 to 10 years of continuous use. Laying on the same spot wears out the same springs. So, they sag and droop, which means you sag and droop. That puts your back out of alignment, which causes terrible back pain.
Then to make matters worse, your muscles lose circulation. Meaning your muscles get sore as not enough blood circulates to them. To try to get comfortable, you will toss and turn all night, disrupting your REM sleep cycle.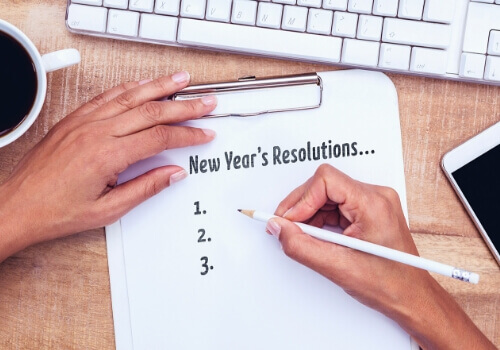 There are the allergens, too. And we're not talking about dust in your mattress. Dust mites, little hitchhikers that nest in the material and eat the small particles and skin flakes left behind after each night's sleep. These can cause breathing problems and allergic reactions to some sensitive sleepers. Which, in turn, can trigger asthma attacks and cause eczema.
And that's how a bad mattress can turn your restful slumber into a waking hell. Sleep hygiene and proper support can be the difference between good sleep health and breaking your New Year's Resolution for a better sleep. Don't let a bad innerspring mattress do this to you! Get yourself a bed in a box instead!
Keep Your Resolution this Year
If you want to keep your resolution, you only have one place to turn. That's Mattress Omni.
This perfectly medium-firm memory foam will make you a morning person! You'll wake up more refreshed, lacking any of the soreness and fatigue that came with the old innerspring mattress. Not even a memory foam topper can top the comfort you'll experience!
The O Mattress provides exceptional pressure relief! Its three layers of high-tech memory foam cradles, supports and rests your back, your joints, your bones, and your muscles.
Reduce tossing and turning! The memory foam layers absorb you and your partner's movements. The OmniFoundation compression foam, the foundation reduces your movements, so you have less reason to move at all. Meanwhile, the OmniEvolution memory foam gives the right amount of 'spring' like your old innerspring mattress!
Dissipating heat quickly! Important for a good and cool night's sleep. That's why the O Mattress has an OmniCool cooling gel memory foam to provide cool relief from a hot, stuffy bed.
Waking up in a sweat? Don't sweat it anymore! All those layers of soft, comforting, supporting memory foam wrap up in a plush, breathable cover. Removable for easy cleaning to get rid of the nasty dust mites. Plus, it's soft and quilted to give great airflow and wick away moisture.
Side sleeper, back sleeper, stomach sleeper? All sleepers can enjoy it! It is medium firm, meaning it has just enough plushness for back sleepers. Keeps a side sleeper's spine aligned and provides joint and pressure relief for stomach sleepers.
Healthy Sleep Habits Start with You!
There's nothing more important than your health. Make a memory foam a priority this New Year's Day. The benefits include a better, more restful sleep. It lasts longer than an innerspring! Easy to clean, hypoallergenic and healthier. Overall a better sleep and life for your family and you.
Your New Year's resolution for a better night's sleep starts with you reaching Mattress Omni. Contact us today! We'll have your mattress-in-a-box shipped to anywhere in Canada. In time for you to work on your New Year's resolution!
You can pick out a king-sized mattress to a twin-sized mattress for you and your loved ones.
How good it? Check out the rave mattress reviews from our satisfied sleepers. That's enough to tell you how awesome your sleep will be.
Sleep Better with Mattress Financing
Bad credit or no credit keeping you up at night like your terrible old mattress? Get approved with the O Powerline! $3000 spending limit will put you in control of your sleep and your New Year's resolution. And best still, you can get approved even if get too much credit for bad credit you earned in the past. Mistakes happen, why be punished for it? Get approved with the O Powerline and get better credit as you make your payments.
You can't get a deal like this at any discount mattress store!
Not if they turn you down for bad credit.
The solution for a better night's sleep begins with Mattress Omni.
You have every reason to fulfil your New Year's resolution for a better night's sleep. And we ship it right to your door, so you don't have to fight the crowds!
What are you waiting for? Buy now and get the best sleep of your life on a new memory foam mattress.
Apply now, your bed in a box is waiting for you on New Year's Day!