While maybe you haven't yet heard of the the Great Thanksgiving Mattress Drop, everyone's familiar with the unofficial traditions of Thanksgiving.
There are the family members that come by for their annual visit. There's the CFL Thanksgiving Day game that everyone needs to witness! The outdoor football game with the family for a classic match of your own. You have bargains galore as stores and websites host Thanksgiving weekend sales. Likely you will catch a hockey game or two while debating politics. Or swap dad jokes with that uncle of yours (you know who, we all have one!).
Thanksgiving Day Weekend is a great time to catch up, enjoy good food, and engage in unofficial traditions both familial and cultural.
As Thanksgiving is a high point for many in the year, afterwards comes the low points that become tradition too. And nothing exemplifies this more than the Thanksgiving Turkey Drop.
The Turkey Dump, or Turkey Drop, according to The Washington Post, is a phenomenon where a couple breaks up during or after the Thanksgiving Day weekend. Doing the drop before the weekend ruins the wonderful holiday, so there's a postpone to the dump to afterwards. It's especially common among college students, whom after a couple months of separation, part ways with their high-school sweethearts.
Sometimes it makes sense to drop the old. Try to embrace the new as you go through a fresh stage in your life, states The Washington Post article. But why should it just be about people?
"

Out with the old, in with the new"
This should be the name of the game as you look around and ask yourself, 'What else should I drop?'
Well, your loved ones will drop in for a few days, and you'll want to make sure they are comfortable during their visit. They may even want to stay overnight as much as you dread even thinking it. How excited are you for your mother-in-law to nag the whole time about the state of your home?! About when you're going to bless her life with a grandchild? When you will finally move to be closer to her? *Insert eye-roll here*
What do you do when your bed in particular isn't up to the task? You don't want to add yet another thing onto her radar to complain of. Maybe you should start by dropping that old, lumpy mattress you have in the guest room. When you dread the thought of your Thanksgiving guests sleeping on that old, worn-out, rock-hard, saggy thing and spoiling their Thanksgiving experience, it's time to find a replacement.
Why should you find a replacement for your old mattress?
Let's just say that  mattresses do not age like fine wine. Elite Daily outlines how a bad mattress can have a huge detrimental effect on your health. There are the obvious effects that come with terrible sleep or not getting enough sleep. For example, you wake up feeling grumpy and sore–the opposite of how you should be in the morning! Plus, old mattresses can trigger allergies due to shedding dead skin, dust mites, fine dust particles, and bugs.
You may not even get the best sleeping position for lower back pain. You'll experience muscle fatigue and body pain due to an uneven, lumpy or sagging surface. Not giving your body the proper support it needs for a comfortable night's sleep. These discomforts can promote snoring, encourage sleep deprivation and disrupt deep relaxing sleep.
Everyone needs 7-9 hours of sleep every night
Not getting a solid 7-9 hours of restful sleep every night affects your daily job performance, your home life, your relationships. A bad mattress can increase your stress, and that could lead to many physical and mental problems.
Forbes shares details of the latest and largest sleep study to date in the article, "How Sleep Deprivation Messes With Your Memory: Study," released just a few days ago. The author of the study, Kimberly Fenn, states, "If you look at mistakes and accidents in surgery, public transportation and even operating nuclear power plants, lack of sleep is one of the primary reasons for human error."
Fenn even continues to share the dire effects of sleep-deprivation, and the problems it causes for cognitive function.
"Our research suggests that sleep-deprived people shouldn't do tasks in which they are interrupted–or, only perform them for short periods."
Sleep deprivation can even trigger overeating and binge-eating (Outside Thanksgiving of course!). Likewise, weaken the immune system, affect your memory, and even have effects on your physical appearance from puffy eyes to wrinkled skin.
Deep sleep starts with a good mattress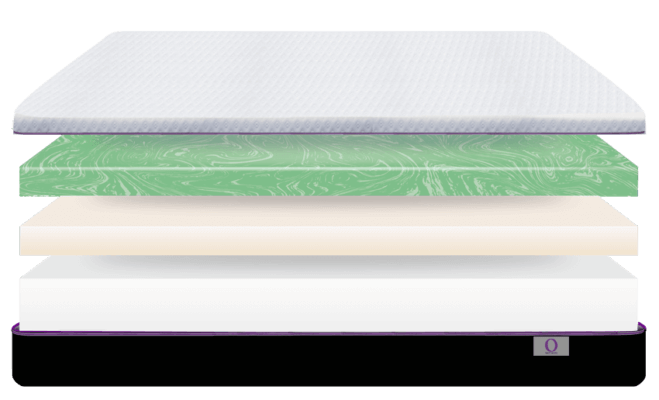 If this is how your mattress treats you why keep it? Would you let it hang around your guests? Would you introduce it to your relatives and loved ones?
If your date acted similar to this mattress, would you keep them around? No way! They'd be prime candidates for a Turkey Drop! But there's a problem. You're asking yourself, "Where can I find a mattress store near me that will be open during the holidays?"
Introducing the Thanksgiving Drop from Mattress Omni.
If we treated our mattress as we treated our turkey drops, we'd all be having a better night's sleep. So if that person is you, then time to turkey dump your old one for a new memory foam like the O Mattress! Send your worn-out one to the great bedroom in the sky! Or if you love your planet you'll send it to any Canadian bed recycling facility, you can find one in any major city.
Innerspring mattresses are old-school sleep technology and are prone to wearing down and hurting your back after they've expired their usefulness. Are you aware you can only get anywhere between 7 to 10 years on an innerspring? Even when you practice good mattress habits, such as flipping it every few months, and keeping it clean, you'll still have to dispose of the dirty thing. That's hardly enough time to get to know it before it's out the door again!
If you're going to get a new one, you might as well buy one to not only give you and your guests a great sleep but keep giving you that great night's sleep for as long as you keep it.
A memory foam mattress is the way to go
Why? It keeps its shape longer and doesn't wear out like an innerspring. That's why with the O Mattress from Mattress Omni, it's backed by a 20-year warranty. Plenty of time to get the feel of it because you know unlike your turkey dump, the O Mattress will stick around and support you for a long time. It has your back!
With the O Mattress ranging in sizes from twin sized, double mattresses, queen mattresses, and king-size mattresses, you can introduce it to your loved ones! Even your significant other when they drop by for Thanksgiving Day dinner and decide they need to sleep off their food coma.
Sticking with a bad mattress due to finances?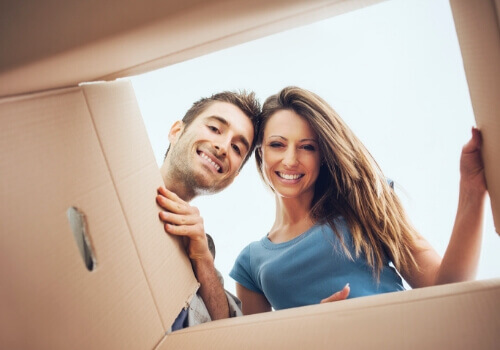 It's tough to stay in a rotten relationship because you don't have the money to move on, turkey drop or not. That's why you have access to the O Powerline. An online instant-approval process where one can get approved for up to $3000 in online credit for your O Mattress purchase. Even with bad credit or no credit! Not only does that get you an O Mattress memory foam mattress, but this could also get you the O Mattress for your household, including your guest room.
Because everyone deserves happiness, health and much needed rest, no matter their financial situation.
Home delivery takes only three business days from the factory floor to your door! You can have your brand new O Mattress in a box ready in time for the Thanksgiving long weekend. Take it out of the box, remove it from its shrink wrap and watch it unfold before your eyes.
Best yet, no hunting relentlessly for a mattress sale. No pushy sales staff at a big box store that's most likely to be understaffed due to the holiday weekend. You've already found the best mattress Canada!
So make the Thanksgiving mattress drop your new Thanksgiving tradition this year. You'll find a comfortable mattress online with the O Mattress.