I'm Dreaming of a Mattress Christmas, The Countdown to Christmas
Christmas time is coming, and you know what that means?
That's right! It's time to prepare for the holidays! The season of office Christmas parties, kids home for their winter break, hectic holiday shopping, and catchy Christmas tunes. Holiday treats and sweet shopping deals, friends and relatives dropping by to say hello for a few hours or a few weeks.
The Christmas holiday season is one of the busiest times of the year for anybody, much less yourself. You have a house to decorate, presents to buy, schedules to arrange and rearrange, people to see and way too much to do in
as little time as possible. It's enough to drive anyone mad!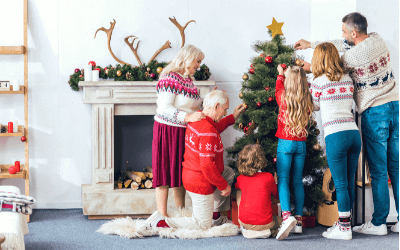 You don't want to deal with yet another little detail such as where is everyone going to sleep.
If your mattresses aren't up to the job, much less the mattresses you have for your guests, you'll all have a hard time having a merry little Christmas when your back is sore, muscles ache and you haven't had enough sleep for weeks.
What can we do to take the holiday pressure off for you and your guests? On the sleep side of things, we can go over some handy ways to help you and your guest's dream of a white Christmas.
Make a Mattress List…
This holiday season, prepare ahead for your expected guest list. And add a couple more people in case your haphazard Uncle Jack drops in this year with his new plus one. Look at the mattresses in your home, from toppers to your futon, mattresses for bunk beds, mattresses for trundles. Your spare bedroom mattress and even the kid's room mattresses. Also, don't forget your own king-sized mattress you share with your spouse.
Then, ask yourself if you would want to sleep on any of these mattresses if you were a guest at someone else's home.
If not, ask yourself why. Could it be the wear and tear on your mattress? Is it too saggy because the innerspring pocket coils gave up due to years of abuse? Are you sleeping on a well-worn crater  and as a result, you wake up achy, tired and miserable? Does the mattress poke you? Has the memory foam topper lost its shape?
Do you wake up feeling achy, sluggish and miserable?
Trust us, if you notice these uncomfortable truths when you sleep on your mattresses your guests will notice it too. They are already sleeping in unfamiliar surroundings.
If there are not enough places to sleep, you resort to that leaky air mattress or your old camping cot, and nobody wants to sleep on one of those. You can do better. Check your mattresses, see what you need and order
yourself the memory-foam mattresses right away!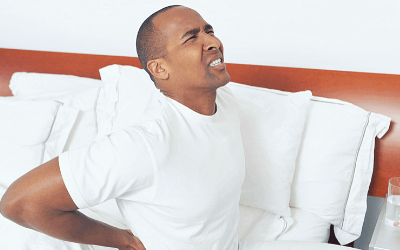 … and Check it Twice
You've checked the mattresses for wear and tear. Next, must do the fruitcake test.
What is the fruitcake test?! Well, to put it plainly, nobody wants a mattress with the same characteristics as a bad fruitcake. Hard as a rock, smelling funny and unfit for human consumption. If it matches any of these criteria, they've failed the fruitcake test.
What makes it fail the fruitcake test? Like a bad fruitcake, you can't use a mattress if bugs make it their home. Dust mites are a serious problem with mattresses. They feast on the microscopic skin cells you shed off during your sleep. Dust mites covers can help, for a while. However, dust mites can increase allergens, leading to asthma-like symptoms, allergic reactions, and disrupted sleep.
Bedbugs are even worse! Bedbug bites can lead to itching and bad skin irritation. They nest in the seams and crevasses of your mattress. Your guests don't want unwanted hitchhikers in their luggage when they return home. That ruins your reputation as a good host!
Another way to fail the fruitcake test is years of unsightly stains. Oils and sweat from years of sleepers. A funky smell that doesn't go away no matter how much fabric refresher you spray on it. Mysterious stains you do not want to explain to your guests are great ways to fail the fruitcake test.
Ditch those gross old mattresses like last year's fruitcake!
Gonna Find Out Who's Naughty or Nice
Now you've figured out what mattresses you need, and which need to go. It's time to take advantage of that $3000 O Mattress Powerline. Wait a minute first though because it's the perfect opportunity to strike a few names off your Christmas wish book.
First, think of the children. Kids grow up fast! While a regular mattress might need replacing every 5-10 years, a children's one needs replacing more often. If they're not jumping on the bed, roughhousing or playing, they're outgrowing their beds after a few years.
Children also need sleep as much or even more so than adults to grow up healthy, strong and get good grades. Mattress Omni's Twin sized mattress and Twin XL are kids' sizes! So pair a new O Mattress with a race car bed or princess bed for your children.
Are your kids too old to sleep in a race car bed? You can buy a new full-size
mattress they can grow into and even take with them to college!
With a 20-year limited warranty, an O Mattress makes a perfect gift.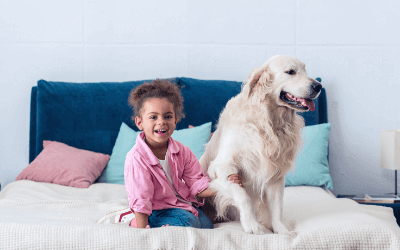 Santa Claus isn't the Only One Coming to Town
Are you preparing for relatives to crash at your place during the holidays? The good news is you will be prepared.
Say you have Uncle Eddie, who sleeps on his stomach, tosses and turn all night, and snores like a logging mill. Next to him on the queen-sized mattress is Aunt Edna. She sleeps on her back despite aggravating her back muscles and spine, so she's a light sleeper. Meanwhile, bunking with your kids is Cousin Fuller. When he doesn't wet the bed after too much Pepsi, he tosses and turns, same as his old man. It keeps Cousin Rusty awake at night
as he lies on his side and hopes sleep will eventually come but doesn't because he's too warm.
Everyone has their own sleep preferences and their sleep quirks. Before you ask which memory foam is the best for side sleepers like Cousin Rusty or stomach sleepers like Uncle Eddie. Let's say we at Mattress Omni are proud of creating a memory foam that's versatile enough to satisfy all sleep types.
The O Mattress carries three layers of memory foam for greatest comfort. Two inches of OmniCool gel memory foam keeps Cousin Rusty cool. Aunt Edna's back relaxes into the conformable gel layer. Two inches of OmniEvolution luxury foam provides just enough support and spring for people who sleep on their side and stomachs. Finally, is six inches of OmniFoundation compression foam. Enough firmness and support to satisfy Aunt Edna's demand for a firm surface. While absorbing enough motion transfer to keep Cousin Fuller and Uncle Eddie from disturbing everyone's sleep.
Oh, and the washable, removable cover comes in handy when Cousin Fuller wets the bed.
Are memory foam mattresses good for what disturbs your sleep? You bet! A more comfortable surface will help reduce snoring and tossing and turning. Anyone's sleep can improve with the right mattress, and the O Mattress is the right choice for any sleeper.
Bring a Mattress in a Box Home for the Holidays
Now is the perfect time to prepare for Christmas the Mattress Omni way. Get a loan with bad credit by applying now for your O Powerline guaranteed credit. With up to $3000 in in-store credit, you can get a memory foam mattress for you and your family. Even those unexpected house guests sure to arrive every holiday season.
You can surprise your significant other with a new king-sized mattress to replace that old, worn out innerspring you've been sleeping on for years. The kids can get a memory foam mattress of their very own this Christmas! With a variety of mattress sizes
available you can find a mattress for anyone in your family.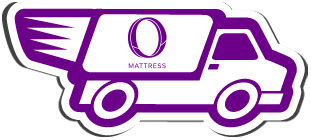 And yes, treat Uncle Eddie's family to the best sleep they had in years on a new queen mattress for the guest room. With enough mattress credit to pick up an extra O Mattress for the kid's bedroom and the guest bedroom.
Mattress Omni even processes your delivery within three days of ordering. You'll receive your O Mattress in time for the holidays! We ship to almost anywhere in Canada. The product fits into a box the size of a mini-fridge. So unwrapping this holiday present has an extra cool factor when it unrolls and expands before your very eyes!
No need to fight the Christmas shopping crowds at your local outlet. With Mattress Omni the discount furniture outlet comes to you!
Give the gift of good sleep this holiday season for you and your loved ones (even Uncle Eddie!). Get them all an O Mattress from Mattress Omni this Christmas.