Special Sale Showdown: Black Friday vs Cyber Monday
It's that time of the year again! Black Friday, Cyber Monday, two of the biggest shopping days in the country. As America goes all in for the biggest shopping weekend of the year, Canada follows suit with Black Friday and Cyber Monday specials of their own.
We in the mattress industry are no different, everywhere you'll see Cyber Monday and Black Friday mattress specials.
As the shopping phenomenon that is Cyber Monday and Black Friday take over, we must ask ourselves something. "Which one is better?"
Which one gives you the most bang for your buck? The better sleep for less? The sale with the most?
Anyone can find a mattress clearance at any mattress wholesaler and find a bargain on Black Friday and Cyber Monday, but which one is better for you? The customer that needs a great night's sleep?
The Defending Champion, Black Friday
Black Friday brings not only the bargains to the table.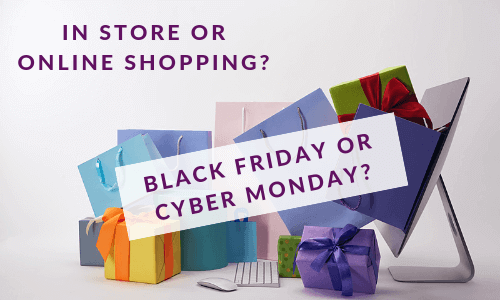 It brings with it a century of history and a special spot in our hearts.
The origins of Black Friday reach way back to the 1800s.
A gold crash on Wall Street sets off a recession. But it isn't until US President Franklin D. Roosevelt moves the Thanksgiving Day holiday to the second last Thursday of each November. Now, it is at first a huge inconvenience. But by 1941 it was a done deal and people got used to it.
So where does that leave the Friday? A great time for workers to call in sick or skip work to go holiday shopping!
The term 'Black Friday' first comes from the police officers and city workers of Philadelphia. Whom after being swamped by holiday shoppers and the crowds at the big Army/ Navy football game, drag out the old sinister term to lament their lot. Needless to say, the name Black Friday is not a big hit with marketers at first. But they eventually get used to it.
Masters of turning lemons to lemonade are department stores. Promoting during Thanksgiving is a way to kick off the holiday shopping season and host Black Friday sales. And the phenomenon keeps getting bigger as the years pass.
Now many consider it one of the biggest shopping days of the year worldwide. Global News writes how even Canada gets in on the Black Friday spirit. Mostly, to compete with American stores and keep people who consider cross-border shopping from flocking south, finding bargains closer to home instead.
Black Friday Canada style is here to stay. But there's a new challenger for your hard-earned dollars.
Cyber Monday, the Up-and-Coming Challenger
If Black Friday is the original bargain hunter's holiday, then Cyber Monday is its tech-savvy sequel.
Sure, it may not have the deep traditions of Black Friday or capture the collective consciousness. In its short history, however, Cyber Monday becomes an e-phenomenon with almost as much e-commerce clout. Just check out how much Cyber Monday grew in Canada with these numbers from Statista. It's even taking a bite out of Black Friday shopping!
It's easy to see why if you look at Cyber Monday's origins. The term 'Cyber Monday' is the brainchild of Ellen Davis of the National Retail Federation. After seeing a huge spike in visitors at online stores on the Monday after Thanksgiving, figures out online shoppers were using the Monday after to avoid the Black Friday crowds. Shopping from the safety and convenience of their own homes!
Or, you can factor because in 2005, when more people have super slow land-line internet at home. Many consumers use their workplace's broadband internet connections to shop for holiday gift ideas without getting caught by their family. With better encryption for credit card purchases and PayPal to help make buying online easy, it's no wonder Amazon sees a huge spike in sales and traffic. Once the secret of Cyber Monday is out, that is!
Not to be overseen, Wal-Mart and other big-name retailers get in on the Cyber Monday madness. By 2010 Cyber Monday exploded into $1 billion dollars in sales. Now Cyber Monday rakes in over $6.6 billion.
The Mattress Industry Gets Comfortable with Black Friday and Cyber Monday
As long as there has been a Black Friday and Cyber Monday, there has been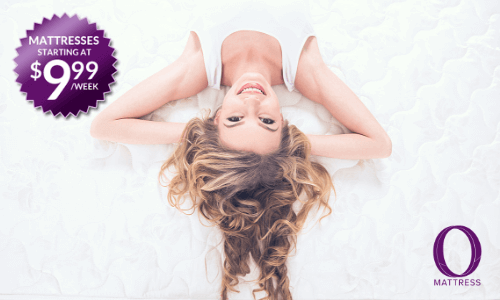 mattress makers and mattress sellers looking to get in on the action.
Mattress customers get their pick of the best the industry offers.
The competition, however, gets fiercer with the new wave of online mattress stores. All which have been riding the online mattress store boom beginning from 2010 onwards. Canadian-made memory foam mattresses from Mattress Omni, Novosbed, Endy, Purple Mattress, Helix Sleep, Nectar, Leesa, Saatva and more. They come out during Black Friday and Cyber Monday to fight for your mattress dollars.
With both shopping days fighting for your attention and your hard-earned money, the winner is you! The customer looking for a mattress sale online or in stores! Thanks to online shopping, savvy mattress buyers know where to find the best bargains.
As for which shopping day is the best, it depends on whether you find exactly the mattress you want at a price you love. When it happens that day is the best as far as we're concerned!
Cyber Monday Wins the Cake
But for sheer virtue and convenience, Cyber Monday has the edge. Mattress customers get to buy their mattress where it's warm, comfortable and safe. Not outside waiting in line at midnight, fighting a lack of sleep and surly shoppers competing to get one of only a few of the mattresses you want and need for your family. Maybe even missing out when you find you were one spot in the lineup away from getting that mattress of your dreams.
Stay home and get yourself the mattress of your dreams at Mattress Omni! Featuring the one and only O Mattress. Positive reviews and word-of-mouth have made the O Mattress Canada's favourite mattress!
And it doesn't matter if you're missing out Black Friday and Cyber Monday because of bad credit or no credit. We have your back with our O Powerline with up to $3000 guaranteed approval.