What are some mattress stores near me?
You don't want to know about the mattress stores close and accessible to you, despite the convenience. And we'll tell you why.
When we try to find a mattress near me, we know my options are vast and limitless. But let us tell you that it's not as good as it appears.
Everyone can share a story about their own personal mattress purchase hell. We all have them or are aware of someone who has. Purchasing from a mattress store can be full of challenges. At the end, you may be stuck with the mattress you do not need. Plus, at a ridiculous price and no way to bring it back to the mattress store!
Ever been stuck with an overpriced mattress you can't bring back, and your back is making you pay for that mistake ever since?
If yes, we are so sorry to hear that. Hopefully, this will help you in the future! Don't beat yourself up for being fooled either—salespeople can be tricksters!
If not, that's great! Let's keep it that way, shall we?
Mattress stores are becoming a less satisfying shopping experience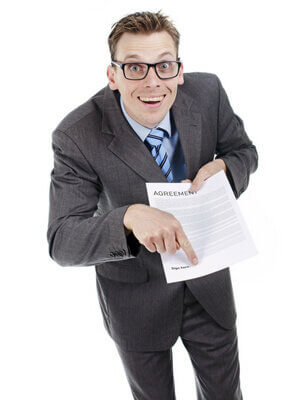 It's no surprise. From the sale to the sleep, buying a mattress from a brick and mortar store is a hassle. Even JD Power & Associates agrees! Their 2017 mattress satisfaction report outlines a drop from overall customer satisfaction from 2016.
It looks as though the only time a person's satisfied with their purchase is when they're replacing an already worn out, uncomfortable mattress. It's a trend that continues, says JD Power & Associate, as customers become more consumer savvy with their mattress purchases.
And why not? For most of us, a mattress is a big-ticket buy. When a top-of-the-line innerspring mattress can cost $3000, you want to get your money's worth. But, that's the problem. More customers discover they get less than their money's worth when purchasing from a mattress store.
But, one can counter, what about a sale? Well, here's the mattress store's dirty little secret.
3. When a mattress sale or mattress clearance happens, it's normally not a good sign. In-store mattresses used for display and testing purpose wear out after several months of countless customers debating which one they want. They lay on them, jump on them, do the bowling ball test, or endure torture from the whole customer buying process.
Those in-store models are worn out. Rather than discard or donate them, the mattress store decides to recuperate their costs somehow. So, host a mattress clear-out! Put the mattresses outside in a tent, slap on a 'bargain' price tag of a mere $2000 (as opposed to the $3000 a week earlier) and clear it out while another mattress gets unwrapped and put on the sales floor.
This can be prevalent during the summer months. July in particular when home furnishings go on sale to boost a slow part of the business year.
Why is it so cheap?
When you buy a mattress (perhaps one on sale at a too-good price) you must worry whether the store wants to get rid of your new mattress fast for a reason.
Is that model the victim of hundreds of tire-kickers trying it before you?
4. For the brick and mortar store experience, nobody misses dealing with the mattress salesperson. The only people more hated than mattress salespeople are used car salespeople.
The high-pressure sales tactics, the desperation. Even the fact they know the true price of a mattress puts a salesperson in a position of power over the customer. Since they work on commission most of the time, a mattress salesperson is typically hungry and pushy. Do anything to get your purchase. Spin the truth for their benefit so you walk away with a brand-new mattress, thinking you got a favor from them. Who wants to put up with that situation?
Besides, it's not as though the brick and mortar store will stay up for long. Why is that, you ask?
5. Mattress stores overflow with overhead, from electricity to heating, inventory in stock, employee salaries, property taxes and more. No wonder they must charge $3000 for a $1000 mattress!
And there's lots of these stores. Almost on every street corner! Businesses such as Sleep Country and Mattress Firm are already being accused of having too many stores, sometimes on the same street, even mere blocks away! When your mattress store chains are suffering the brunt of jokes involving conspiracy theories due to the vast amount of stores in your possession? You know you're a business with too many stores.
But enough on-running jokes. How does that affect you; the consumer?
It's about a mattress chain's costs and how it affects their bottom line
It can be bad when your mattress chain is suffering through financial problems. When a company has too many stores, there are many expenses with them. Sometimes it's easier to transfer the cost onto the consumer, rather than streamline the entire business.
On the bright side, stores getting closed or mattress chains going bankrupt means one can take advantage of the serious bargains. But what do you do with the mattress once the store you bought it from goes under? There's not much you can do. Manufacturers only offer limited-time warranties, and you're responsible for shipping the mattress yourself back to a factory which could be hundreds of miles away, plus hundreds of dollars. So now you're stuck with a mattress you don't want, and nobody will take back. Not a good position.
There you have it. Brick-and-mortar mattress retailers may not be your best choice for several reasons. You pick from the hundreds of stores in your local area, then drive there in person. Sift through an endless sea of mattresses in a badly lit store. Then make sense somehow of the hundreds of options available. Not to mention the salesperson whose priorities are to up-sell and clear out old inventory rather than help you.
After all that, only a few minutes to lie down and decide if it's right for your needs. Once the sale goes through for an inflated price, you bring the huge thing home. After a while, you realize this is not the mattress you need or want. But you can't take the product back now!
It's only a story that repeats itself multiple times with multiple people.
That's probably why mattress businesses such as Omni Mattress are taking off at an alarming rate. When it comes down to it, anything that simplifies the mattress shopping experience presents a huge blessing for the mattress shopper. You get a restful and wonderful sleep for a third of the cost of a conventional innerspring mattress! And it's not even a spring mattress, but three layers of adaptive memory foam. As big of a leap in sleep technology as the car was to the horse and buggy!
The new memory foam bed-in-a-box mattresses are so valuable and beneficial, even mattress chains are making their own.
No store is as nearby as Omni Mattress. We're as close as your phone, PC or tablet.